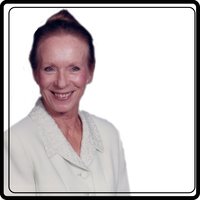 Cornelia "Corry" Johnston
It is with a sad heart that we announce the death of Cornelia Johnston (Chalklin) on September 17, 2017 at the age of 82 years. Corry, as she was affectionately called by her friends passed away peacefully at home in Bobcaygeon after a long and courageous battle with Cancer, with her devoted husband Bert Johnston, by her side.
Corry spent her younger days as a "keep fit" instructor in Toronto and later enjoyed many years of line dancing as well as instructing with her friends. Corry always kept a very immaculate home and was a wonderful cook. She enjoyed spending her winters in Florida with Bert and in her spare time enjoyed walking, sewing, line dancing, knitting, cooking and keeping up with the news.
Corry leaves behind her Husband Bert, her children Donna Pass, spouse of Tim Hobbs of Warkworth, and Doug Chalklin, Spouse of Vickie, of Kapuskasing; her Grandson, Grant Anderson of Subury; her brother, Al Vuyk, husband of Grace, of Havelock; her step-children, Randy Johnston and Yvonne Johnston and step-grandchildren, Matthew Brown and Jeremy Brown. She was predeceased by her parents, Ecoba and Al Vuyk, and her first husband Alfred Chalklin.
Visitation will be held on Saturday, September 23, 2017 between the hours of 1:00 PM to 2:30 PM at Knox Presbyterian Church, Bobcaygeon. A Funeral service will take place following the visitation at 2:30 PM with Rev. Ann Blane officiating. Interment will follow the visitation at Verulam Cemetery, Bobcaygeon. The family of Corry would then like to invite family and friends back to the church hall to share in a time of fellowship and refreshment. As expressions of sympathy memorial donations may be made to the Canadian Cancer Society or the Knox Presbyterian Church. Friends may send condolences, arrange flowers, or make a donation by contacting THE HENDREN FUNERAL HOME – MONK CHAPEL at www.hendrenfuneralhome.com or by calling 705-738-3222.