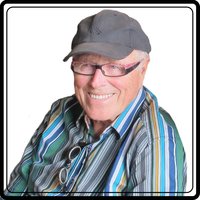 Wallace Murray
The family of Wallace Murray sadly announce the passing of their father, grandfather and great grandfather on Oct 20 2017 in Peterborough Regional Hospital. He was a resident of West Vancouver for the past 28 years.
A man of quiet brilliance, who with his solid presence inspired calm, and confidence of all those around him. A perfect match for his vibrant wife Marie who predeceased him by three years. He was an anchor to his family and friends with an exceptional inner strength. Quick to help whenever he saw it needed, always encouraging. A mentor to more people than he realized. While a man of few words, he certainly communicated very well with love.
Cherished Marie, reading, swimming, walks, keeping up with business, bridge, his garden, and had a dry humor he could share with few words, a nod of his head and a smile.
Wallace was born the son of George and Nora (Nonie) Murray 1934 in Halifax Nova Scotia. He was predeceased by his wife Marie, parents, sibling- Bruce. Survived by sons Grant (Lucie) Peterborough and Michael (Tammy) Mississauga. Grandchildren Dominique (Chad) Peterborough, Calen (Jessica) Great Grandchild Norah, Halifax, and siblings Margot (Walberg), Jock, Maida, Janet (Henley), Ross, Ian, Wendy, Scott.
Wallace grew up in Pictou Nova Scotia, helping out at the Advocate, the family Newspaper. "Butch" went on to graduate from St Francis Xavier University and join The Hudson Bay's executive program. Moving to Calgary he met his loving and outgoing wife Marie. He remained with the Bay for 24 years, eventually becoming Head of the Buying office, meeting life long friends in Calgary, Victoria, Regina, and Montreal.
Wallace left the Bay becoming one of the original founding partners of Mark's Work Wearhouse in Eastern Canada. His advice and mentorship was appreciated by those who worked with him. With a humble appreciation of what's important in life, he retired at 56 but continued to be active with the Mark's franchise in Peterborough, helping out on the floor with family and Marie, every Christmas for 20 more years.
His love and presence will always be with us.
A Mass of Christian Burial will be held at St. Paul's R.C. Church, Lakefield on Saturday October 28, 2017 at 1:00 PM. Visitation will take place before the Mass from 11:00 AM - 1:00 PM at THE HENDREN FUNERAL HOMES, LAKEFIELD CHAPEL, 66 Queen Street. Reception to follow Mass at the family home. As expressions of sympathy memorial donations may be made to The Heart and Stroke Foundation or Chalice.ca and may be made by contacting the funeral home at www.hendrenfuneralhome.com or by calling 705-652-3355.