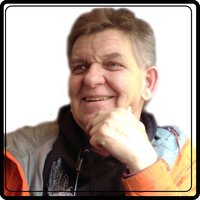 Garry Wayne Douglas
DOUGLAS, Garry Wayne (born December 30, 1955)
Died suddenly on Saturday October 27, 2018. Beloved husband of Janet Armstrong, son of Hilkka Douglas and the late Donald Douglas, brother of Donna Pento (Douglas) and Gayle Douglas. Loved Uncle of Wills, Kevin and Emma, Matthew and Brittany. Brother in law to Don Pento, Mark Armstrong and Lisa Jensen, Donald and Leslie Collins, and Paul Armstrong. Son in law of Olive and Gilman Armstrong. Garry was a devoted professional whose mantra was integrity, innovation and excellence. He was a dedicated project manager at Kawartha Lakes Construction for the past five years. He was a great inspiration and mentor to many people. Garry was always willing to share his knowledge and time and knew how to bring out the best in people. He loved fishing, music, golf, hockey and curling. Born in Thunder Bay, he was passionate about Northern Ontario and the First Nation communities. Garry worked from Sioux Lookout for over fifteen years both as an independent project manager and with Keewatin-Aski Ltd. Consulting Engineers. During that time Garry traveled to and lived in many of the remote First Nations north of Sioux Lookout managing projects with his wealth of experience and personal charm. Years after projects were complete Garry would be the one called for a necessary project detail that no one else could remember, but no one could ever forget Garry and all the positives he brought to his work and the team working.
Garry had an awesome sense of humour and he will be forever in our thoughts. He is unforgettable and is loved by many.
A funeral service will take place at THE HENDREN FUNERAL HOMES, LAKEFIELD CHAPEL, 66 Queen Street Lakefield on Thursday November 1, 2018 at 1:00PM with visitation to commence two hours prior. A reception to follow at Kawartha Lakes Construction. In lieu of flowers Garry would appreciate a charitable donation to Habitat for Humanity. Friends may send condolences or make donations by contacting the funeral home at www.hendrenfuneralhome.com or by calling 705-652-3355.