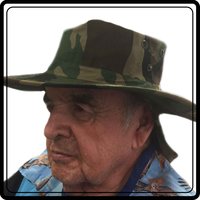 Garnet Lawson Coppaway
COPPAWAY, Garnet Lawson
Passed away at Fairhaven Home, Peterborough, on Wednesday July 31, 2019. Garnet Coppaway of Curve Lake in his 86th year. Partner of the late Luella Gray. Survived by many nieces, nephews, great nieces, great nephews and sister-in-law Wreathia. Predeceased by his siblings Iola Coppaway, Wellington Williams, Avis Knott (John), Peggy Irons (John), Amelia Byers (Arthur), Wallace Williams and Almeta Day (Leo). A funeral service will be held at the Curve Lake Church on Friday August 9, 2019 at 11:00 AM. Visitation to commence at 10:00 AM. Interment Curve Lake Cemetery. Reception to follow at the Curve Lake Community Centre. As expressions of sympathy memorial donations may be made to Fairhaven Home and may be made by contacting THE HENDREN FUNERAL HOMES, LAKEFIELD CHAPEL, 66 Queen Street, at www.hendrenfuneralhome.com or by calling 705-652-3355.