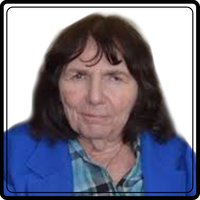 Ann Mallory
Ann Agnes Mallory (nee Pow) passed away peacefully at her home in Whitby on Sunday, January 24, 2021 in her 79th year. Born in 1942 in Hamilton, Ontario, Ann was a beloved wife, mother, and sister and will be sorely missed by her husband of 50 years Al, sons Bob and Jim, daughter-in-law Melissa and grandsons Colton and Lukey. Ann can now join her twin sister and constant companion Betty who passed away in 2017. Ann loved her family unconditionally and was always there to support their goals and dreams.
Ann spent many hours volunteering at John G. Diefenbaker Public School in Scarborough. In addition to supporting Bob and Jim, she loved reading to children and organizing trips and events like the annual Fun Fair. For this she was awarded the Principal's Award and nominated for the A.S. Taylor Award for outstanding contribution to education in Scarborough.
Arrangements entrusted to The Hendren Funeral Homes, Monk Chapel, Bobcaygeon. No services will be held at this time. We plan to celebrate Ann's life in the coming months as restrictions due to COVID are lifted. In lieu of flowers, please consider a donation to the Canadian Diabetes Association in memory of Ann. Donations can be made or condolences shared by visiting www.hendrenfuneralhome.com or by calling 705.738.3222.