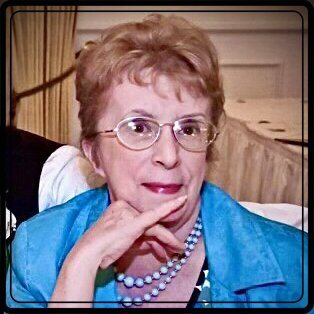 Obituary of June Pettit
At Ross Memorial Hospital on May 17, 2022, Barbara "June" Pettit of Trent Lakes passed away in her 82nd year.
After a long career with Bell Canada, June retired at age 55. She brought her work skills into her private life, being known for her attention to detail and record keeping. In her younger days she was very crafty and was known for her cake decorating skills, usually being the family baker of all birthday cakes. She was also the family photographer, still using her antique Voigtlander Vitomatic I. Everyone who knew June, knew how much she loved her pets, sometimes preferred them more than people, as her favorite mug stated. She had a very sarcastic sense of humor and was very quick to come up with a witty sarcastic response to anyone who left her an opening, accompanied by her signature eyeroll. June was an avid sports watcher, her favorites being the Toronto Maple Leafs hockey and Toronto Blue Jays baseball. If she wasn't watching a game, she was out tending to her garden, which she took great pride and joy in.
Although June never married or had children, she had a full life being aunt to Chrissy and Hunter. She was like a second mother to Chrissy and supported her throughout her life, including after a catastrophic injury. She lived with Chrissy, her partner Paul, and their 3 children, Liam, Alanna and Nathan, for the last 10 years of her life, taking on a grandmotherly role.
June will be remembered by her many nieces and nephews, great nieces and nephews, great-great nieces and nephews, sisters-in-law, Margaret and Pat, and nieces, Irene and Barbara. She will also be missed by her fur babies, Abby and Molly.
She is predeceased by her parents Gordon and Edna Pettit, as well as 6 brothers, and 3 sisters.
A special thank you to the palliative team at Ross Memorial Hospital for making June's final days as peaceful and comfortable as possible.
A private celebration of life will be held at a later date, followed by interment at Glendale Cemetery in Toronto. Donations to the Toronto Humane Society would be greatly appreciated by the family. Donations may be made by contacting THE HENDREN FUNERAL HOMES, 6 Helen Street, Bobcaygeon, online at www.hendrenfuneralhome.comor by calling 705-738-3222.