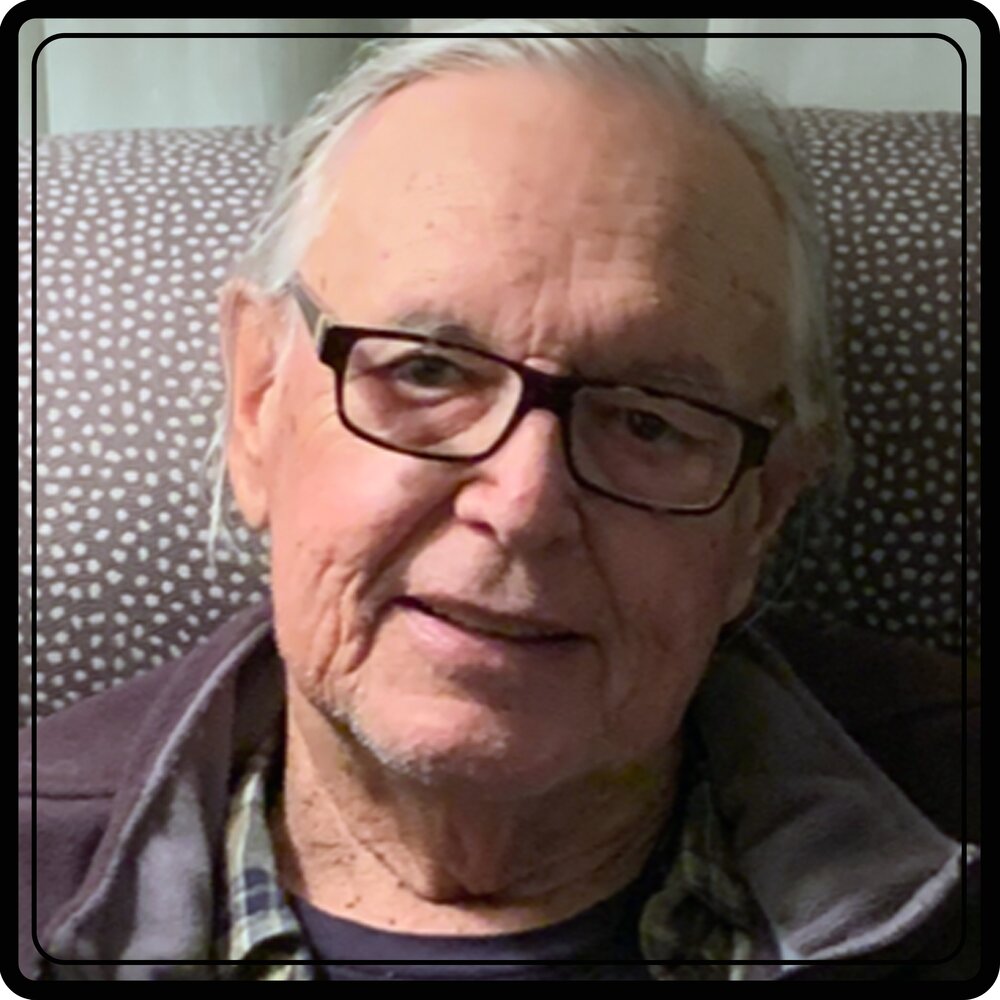 Obituary of Douglas Wayne Williams
WILLIAMS: Douglas Wayne
Gitigaa Migizi
Passed away at the P.R.H.C. on Wednesday July 13, 2022. Doug Williams of Curve Lake in his 81st year.
A life-long resident of Curve Lake, Doug Williams (Gitigaa Migizi) was born and raised by a strong matriarchal circle. His mother, Amelia Williams, surrounded by her sisters and her mother, Adeline Taylor, provided Douglas with the foundation he needed to become an accomplished leader in many areas. He spent time with the old people of his community and was raised being a shcaabawis (helper) to his great uncle Madden. Through this connection, Doug was exposed to and absorbed the oral and lived knowledge of his ancestors, carrying a traditional world view that he followed throughout his life. He knew the old language, teachings and the way of his ancestors which enabled Doug to live and thrive off the land. It broke his heart to see the destruction of his beloved homelands through pollution and over population. He stood firm in his beliefs and fought for the inherent Anishinaabe rights to hunt and fish and with his best friend Wayne won a landmark court case (R. v Williams and Taylor) recognizing the oral promises enshrined in treaties for all Ontario First Nations to hunt and fish in their own territories. In his adulthood he was given the name, Gitigaa Migizi and from that day forward this is how he became known.
At a young age, Douglas became an elected leader in his community. Becoming chief then councillor for many years, he employed political advocacy as a tool to further Indigenous rights. He was very generous with the knowledge he held and the teachings he possessed. As a respected knowledge holder, Elder and teacher at Trent University, he influenced many and provided land-based teachings. Gitigaa Migizi generously opened his house, his lodges and sugar bush to those that were eager and open to learning about the Michi Saagig Anishinaabeg. Douglas focused on land-based teachings in which he infused stories and his experiences about being raised in Curve Lake and his deep knowledge of the history of the local Anishinaabeg and the natural environment in this region. Douglas was a pipe carrier, conducted sweat lodge ceremonies, was gifted with the ability to provide spirit names, guided fasts and interpreted petroglyphs. He walked with the spirits who guided him through ceremony.
Douglas had a strong connection to education and specifically to Trent University. He petitioned the university to establish a faculty of Indigenous Studies. As an inaugural graduate from this program, he continued to support the university and students for over 50 years. He became the Director of Studies for the Indigenous PhD program, overseeing the cultural component of this unique program, and a member of the Elders and Traditional Knowledge Keepers Council.
Gitigaa Migizi, true to his name is soaring high above us, overseeing the ceremonies that are being conducted to celebrate him, his life and the teachings of the Anishinaabeg. His clan, Maskinooge, have been called and are splashing in front of his sacred fire at the lake. He is grateful for all who are sharing in ceremony and making his spirit journey to his ancestors a splendid dance.
Douglas is loved and will be missed by all his children. His older children are Donna Williams (Ron Parks) of Red Lake, Keesic Williams of Victoria, B.C., Saga Williams (Derek Teevan) of Curve Lake, Sarah Williams (Chuck McNaughton) of Victoria, B.C., all whose mother is Alice Olsen Williams. His younger children are Kathleen Williams of Curve Lake and Justin Snow of Peterborough whose mother is Christine Cairns, his spouse of many years. Dear Shoomis of Amelia, Devin, Alysha, Kayley, Sinead, Hanna and Erika and Old Shoom to Jax Keesic and Shawanah. Also remembered by his brothers Wallace Williams (Belinda) and Tommy Byers. Predeceased by his parents, brother Billy and sisters Donna and Kathy. Friends and relatives are invited to attend the Sacred Fire at 28 Weengushk Street, Curve Lake until Sunday evening when it will be extinguished. A funeral service for Doug will be held at the CURVE LAKE CHURCH, on Tuesday July 19, 2022 at 11 a.m. Interment is to follow at Curve Lake Cemetery and a reception will be held at the Curve Lake Community Centre. Memorial donations may be made to P.R.H.C. Foundation or the Kidney Foundation as expressions of sympathy and may be made by contacting THE HENDREN FUNERAL HOMES, LAKEFIELD CHAPEL, 66 Queen Street, Lakefield at www.hendrenfuneralhome.com or by calling 705-652-3355.