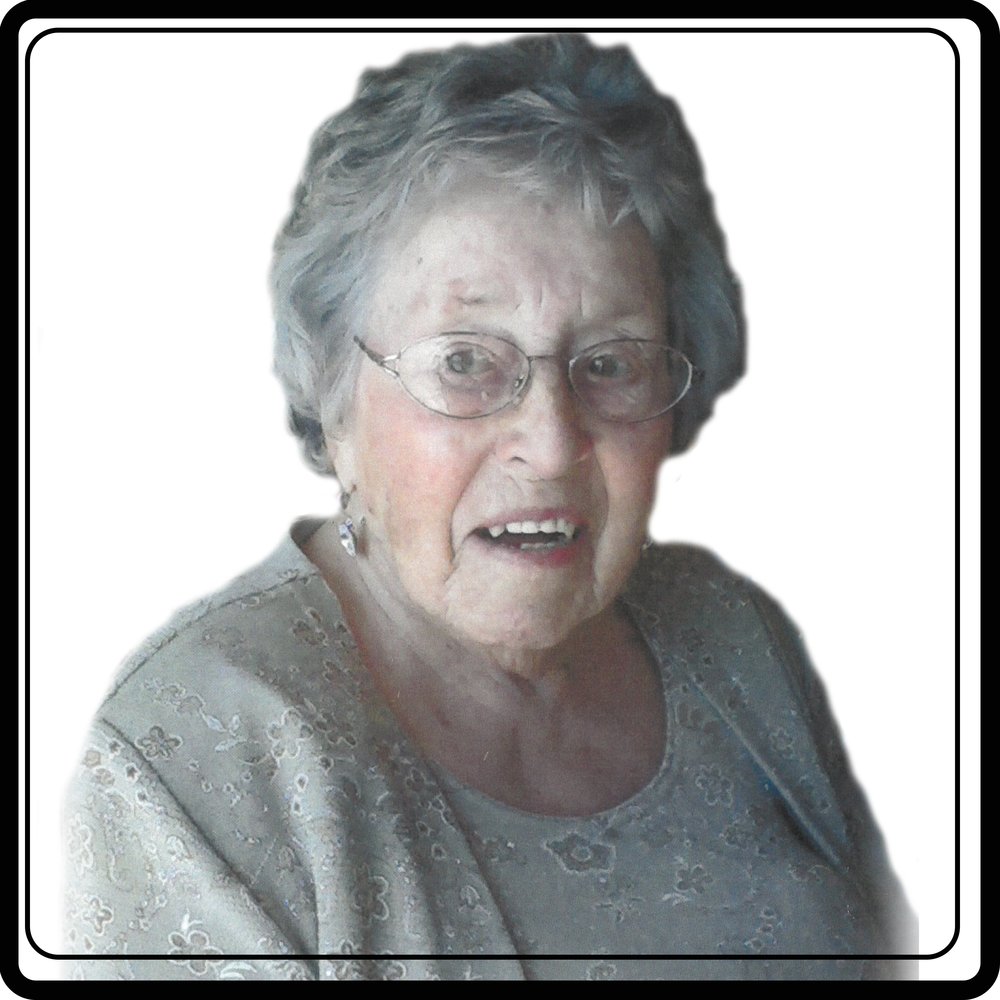 Obituary of Ruth Eleanor Ewell
EWELL: Ruth Eleanor
Ruth Eleanor Ewell, the daughter of the late Melville and Elizabeth Finley, passed away peacefully on December 10, 2018 at Case Manor, Bobcaygeon, in her 95th year. She was born on February 29, 1924 in Bobcaygeon, Ontario. Ruth served in the Medical Corps of the Canadian Army in Toronto from 1942 to 1944 and was a Life Member of the Royal Canadian Legion as Membership Officer and Service Officer Bobcaygeon Br# 239. Ruth was very active with the ACW at Christ Church Anglican, sang in the choir, was a member of the Chancel Guild and was a quilter. Ruth was a founding and life member of the A. Sheila Boyd Foundation, was an avid painter and was a member of the Bobcaygeon Arts Council. Living on the water gave Ruth and Bert the joy of entertaining and educating their grandchildren about the great outdoors. They both loved to travel all over the world.
Predeceased by her loving husband of 70 years Bert, son Dwayne Doner and brothers Bill and Bob. Loved and missed by her daughters Wendy (Jerry) Hall of Bobcaygeon and Cathy (Bruce) Atchison of Lindsay; grandchildren Sarah (Jason) Dove, Alex (Nicole) Hall, Graeme (Natasha) Hall, Susan Schoneman, Elizabeth Schonemann and Dustin Doner and Scott (Sarah) Atchison and Lisa (Niall) O'Brien; great-grandchildren Ben and Grace Dove, Tristan and Mya Hall, Scarlett Hall, Noah, River and Wyatt Schonemann , Eva Schonemann , Harper Atchison and Avery and Emmy O'Brien also Ruth's sister Margaret (Red) McCoy of Whitby.
A funeral service will be held at Christ Church Anglican, 43 Sherwood Street, Bobcaygeon on Saturday, December 29, 2018 at 11:00 AM, with visitation to start at 10:00 AM. Lunch will be served in the Fellowship Hall following the service. Private family interment will follow at a later date. Memorial donations may be made to Christ Church Anglican, Bobcaygeon or the Royal Canadian Legion Branch #239 or the A. Sheila Boyd Foundation.
Friends may send condolences or make donations by contacting THE HENDREN FUNERAL HOMES, MONK CHAPEL, 6 Helen Street, Bobcaygeon at www.hendrenfuneralhome.com or by calling 705-738-3222.