Recommend Ivan's obituary to your friends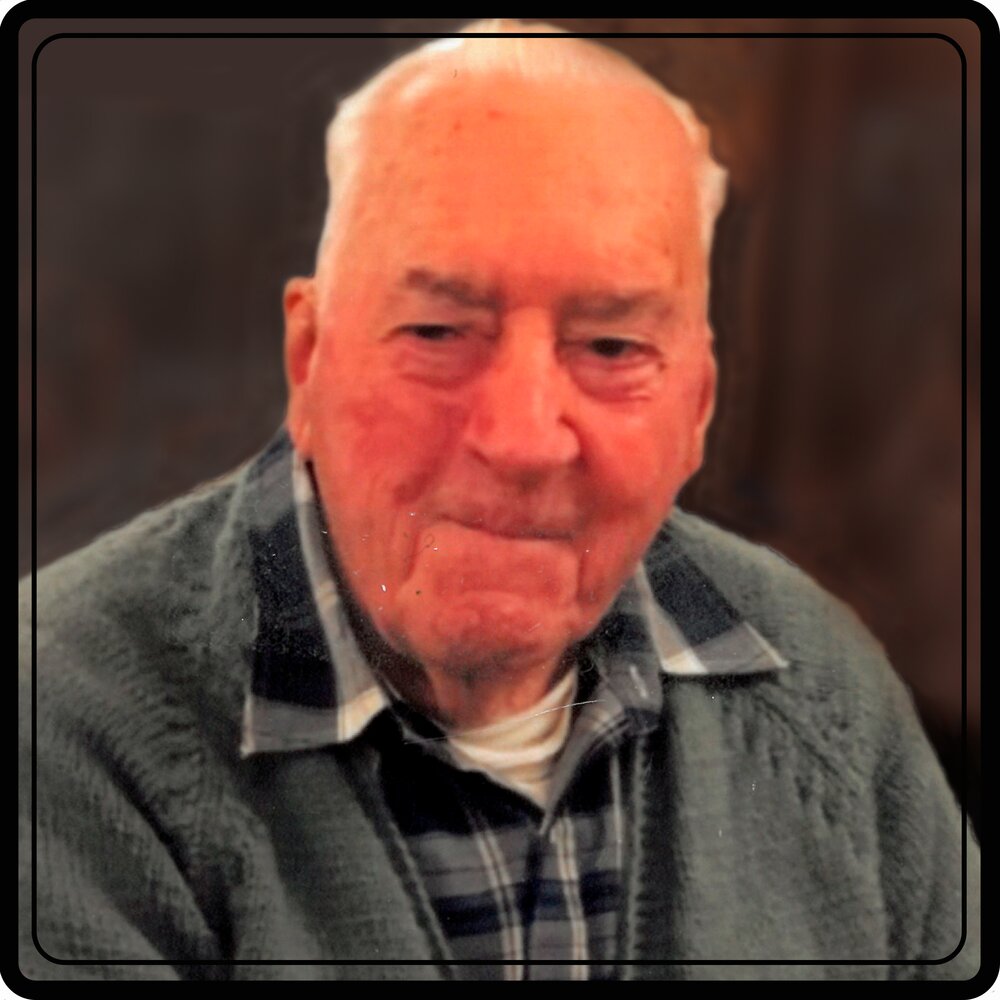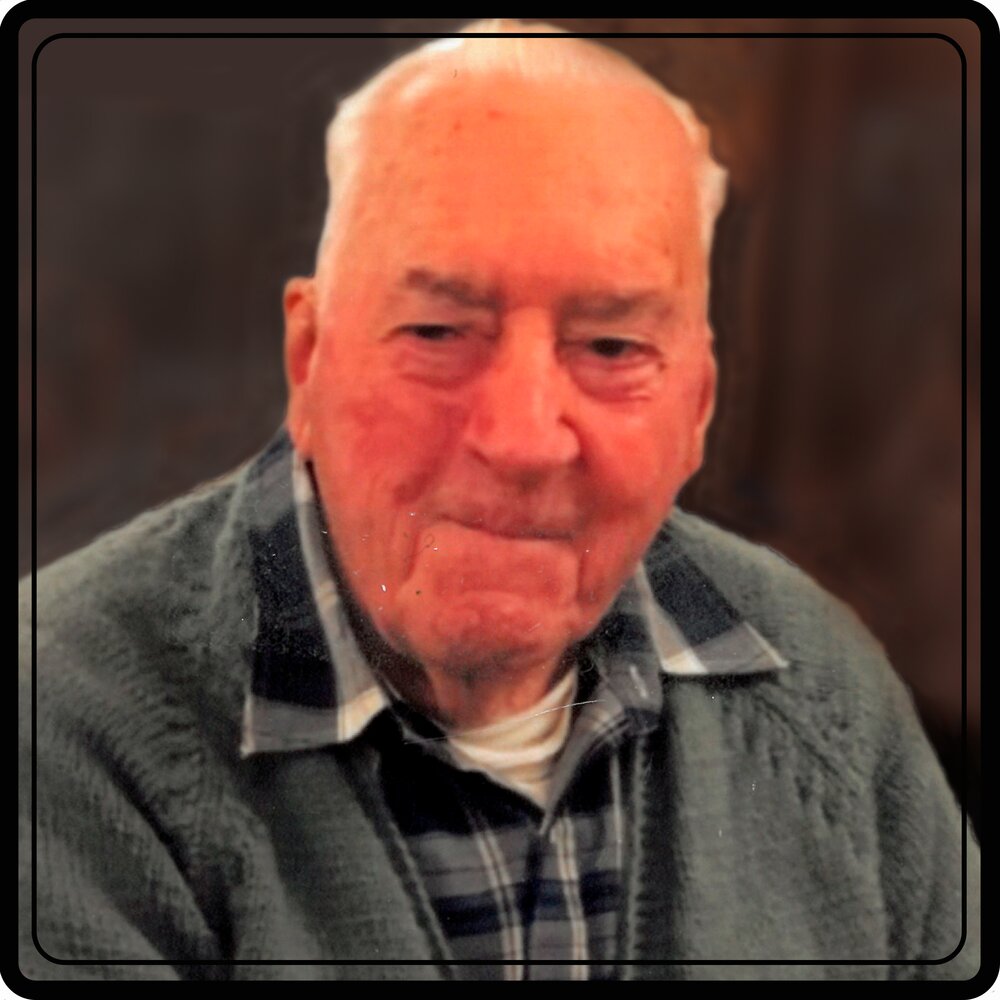 Obituary of Ivan Ronald Sweeting
SWEETING: Ivan
January 13 1929 – July 17 2023
It is with a heavy heart that I announce the passing of my father and best friend, Ivan Sweeting. Dad was a man of determination which served him well throughout his life. At age 94 his perseverance allowed him to live independently in the home he helped to build. He believed in saving his money "for a rainy day" as the future was so unpredictable. Uncle Don used to say that Dad had the first nickel that he had ever earned. His spending was based on need not want. Dad valued hard work. Any task worth completing deserved your best effort. He was very protective of what was his, and I never worried about Dad speaking up for himself and expressing his point of view.
While having many passions, Dad's world, was the world of trucking. He successfully managed his business for 47 years and took his role as provider, seriously, often reminding us that by working so diligently, he was putting food on our table and a roof over our heads. Dad exerted the same effort in his vegetable garden. He often shared the fruits of his labor with others. Dad was a teacher. I learned about switches, pumps, how to ride a bike and navigate the 401 independently. He often reminded me that my knowledge should exceed his due to the fact that teaching after all was my chosen profession. Patience was another of Dad's virtues. He never gave up until he had achieved success. Whether fixing the spring on the lawn tractor or repacking the truck with all of my belongings during our yearly trips to and from university. Dad led by example through his confident decision-making skills. Not one to be impulsive, he reflectively listened to others, gathered facts and relied on his own experiences to inform his choices. Through visits to the Farmers' Market, auction sales, Tim Horton's and his business, Dad forged many friendships. For those of you who patiently endured his relentless teasing, thank you. Family was important to Dad. Many problems of the world were discussed during his Saturday morning breakfasts with Uncle Elmer and his Sunday evening dinners with Uncle Roger. He adored his mom, with whom he visited every Sunday. Uncle Arnold and Aunt Jean were considered neighbors as well as family with Aunt Jean's cooking given especially high praises. Dad enjoyed Uncle Jim's impromptu visits and Uncle Harry became Dad's close friend. In fact, all of the Armstrongs had a special place in Dad's world.
Dad was married to my wonderful mother, Jean (nee Harrison) for close to 50 years. When she passed away in 2002, Dad was reminded of all that she had given to us and had to redefine his world without having her by his side. When my brother Brian (Pat) succumbed to illness in 2020, Dad wished that he could have somehow made Brian's world better. Children should never predecease their parents, something Dad found difficult to accept.
Dad is survived by his brothers, Roger and Earl (Marg), his little sister Darlene Armstrong (Harry), brother-in-law Jim Dearing (Judy) and sisters-in-law Donna Sweeting and Jean Sweeting. He is predeceased by his parents Chalmer and Margaret Sweeting (nee Hurl), siblings, Elmer, Ellwood, Yvonne, Harold, Arnold, Donald, Sheila Dearing, Laurietta and brother-in-law Art Bennett.
Dad, I will miss you more than anyone will ever know. There is no other of whom I could be more proud. Until we meet again, some lasting advice that you always shared with me, "Do not work too hard and behave yourself!!" I promise not to trip over the kittens' toys.
With endless hugs,
Diane
Family and friends are invited to attend a visitation at THE HENDREN FUNERAL HOMES- LAKEFIELD CHAPEL, 66 Queen Street, on Tuesday July 25, 2023, from 11:30 AM-1:30 PM. Light refreshment will be available during visitation. A private family service will follow in the chapel. Interment, Lakefield Cemetery. As expressions of sympathy, memorial donations may be made to L.A.W.S., Peterborough Humane Society, or charity of your choice, by visiting www.hendrenfuneralhome.com or by calling 705 652-3355.
Visitation
11:30 am - 1:30 pm
Tuesday, July 25, 2023
Hendren Funeral Home - Lakefield Chapel
66 Queen Street
Lakefield, Ontario, Canada