Recommend Ronald's obituary to your friends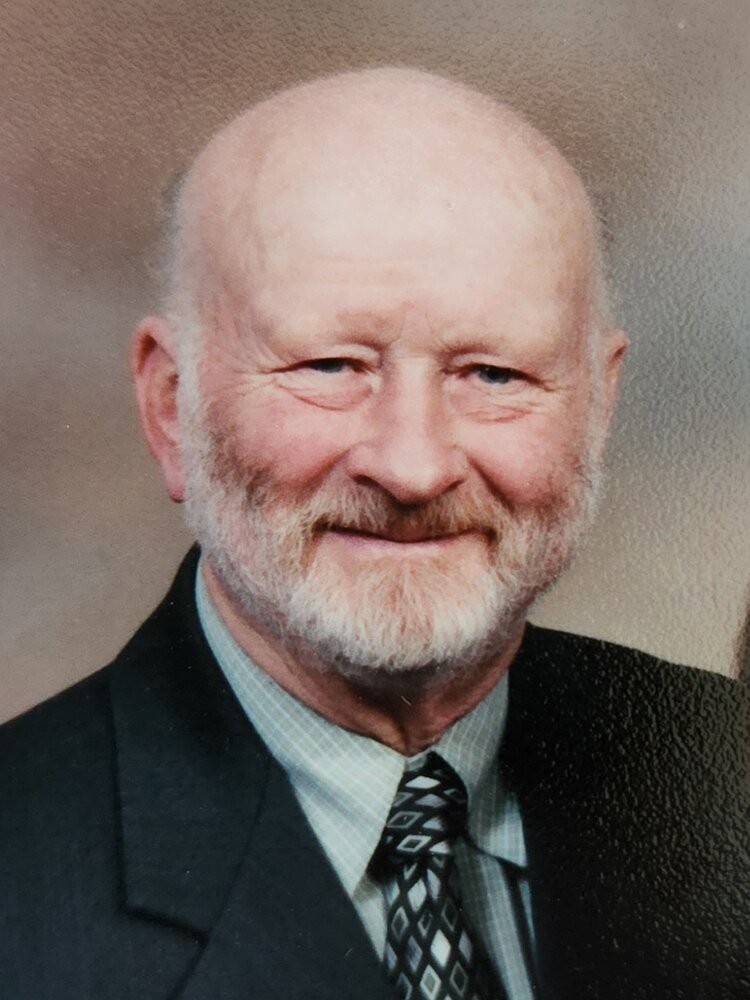 Obituary of Ronald Ross Scott
PLEASE CLICK HERE TO VIEW THE FUNERAL SERVICE FOR RON.
Please note: Due to unknown internet stability at Service location, if the connection is lost during the service, please check back following for the full recorded service.
Ronald Ross Scott - November 28, 1941 - November 12, 2023
We are heartbroken to announce the sudden passing of Ron. He died at home with his wife of 56 years, Elaine, at his side. He has left a huge hole in the lives of his beloved children Kerstin Walsh ( Ed ), Andrew ( Leslie ), and Lindsay Genge ( Dave ); and his grandchildren Claire, Ewan and Margot Walsh; Autumn and Sophie Scott; and Helen and Anna Genge. He is survived by his sister Dianne Gardner ( Dave ), sister-in-law Pat Scott, and sister-in-law and brother-in-law Joan and John Klenavic; predeceased by his brothers Greg and John, and his parents Max and Ruth Scott.Ron had faced a number of health issues over the past thirteen years, each of which he met with determination, acceptance, and optimism, and he continued to pursue his passions with his wisdom, outside-the-box thinking, humour, and diligence.
Always an athlete, Ron achieved success in participating in several sports at school and university, and then coached in the schools where he taught.With his love of music, Ron played the bagpipes at many functions and celebrations, played the bass fiddle with the Donegal Fiddlers, and sang in three choirs. His fatal heart attack occurred just a few minutes after he sang with gusto at the Norwood Community Christmas Carol practice.
Conservation and the environment were important to Ron, and he did his part by serving as the Asphodel Councillor Representative on the Otonabee Region Conservation Authority and the Otonabee Conservation Foundation, both as member and as Chair, and by running a Young Conservation Club. He was instrumental in establishing The Norwood Horticultural Society, and recently received an Ontario Volunteer Service award for his thirty years of involvement. Farming, and a continuing enthusiasm for gardening saw him winning Most Points once again in vegetables at the Norwood Fair this year…. an organization he continued to volunteer with for several decades.
Ron began his teaching career in Woodstock, moving on to Peterborough's TASSS and eventually to Norwood District High School. While at NDHS, Ron turned his focus from agriculture, science and mathematics to the establishment of a very successful Co-operative Education program in the school, and also to teaching Co-operative Education certification to other teachers.
Being a lifetime member of the Norwood United Church, Ron served as a Sunday School teacher, member of the Board of Stewards, and choir. He was also a hard-working Lion, recently recognized for his fifty-five years of service.
Ron lived his life as he wished…. to the fullest and with no regrets.
Friends and family are called to attend a visitation at the HENDREN FUNERAL HOMES NORWOOD CHAPEL, 36 QUEEN STREET, NORWOOD, on Thursday November 16, from 6:00PM-8:00PM. A funeral service will take place at Norwood United Church 4264 Highway 7 Norwood, on Friday November 17, at 2:00PM. Visitation will commence at 1:00PM at the church.
As expressions of sympathy, memorial donations may be made to the Norwood Medical Centre, Campbellford Memorial Hospital, PRHC or charity of your choice. Donations may be made by visiting www.hendrenfuneralhome.com or by calling 705 639-5322.
Visitation
6:00 pm - 8:00 pm
Thursday, November 16, 2023
Hendren Funeral Homes - Norwood Chapel
36 Queen Street, P.O. Box 182
Norwood, Ontario, Canada
7056395322
Visitation
Visitation
1:00 pm - 2:00 pm
Friday, November 17, 2023
Norwood United Church
4264 Highway 7
Norwood, Ontario, Canada
Visitation
Memorial Funeral Serivce
2:00 pm - 3:00 pm
Friday, November 17, 2023
Norwood United Church
4264 Highway 7
Norwood, Ontario, Canada
Funeral Service