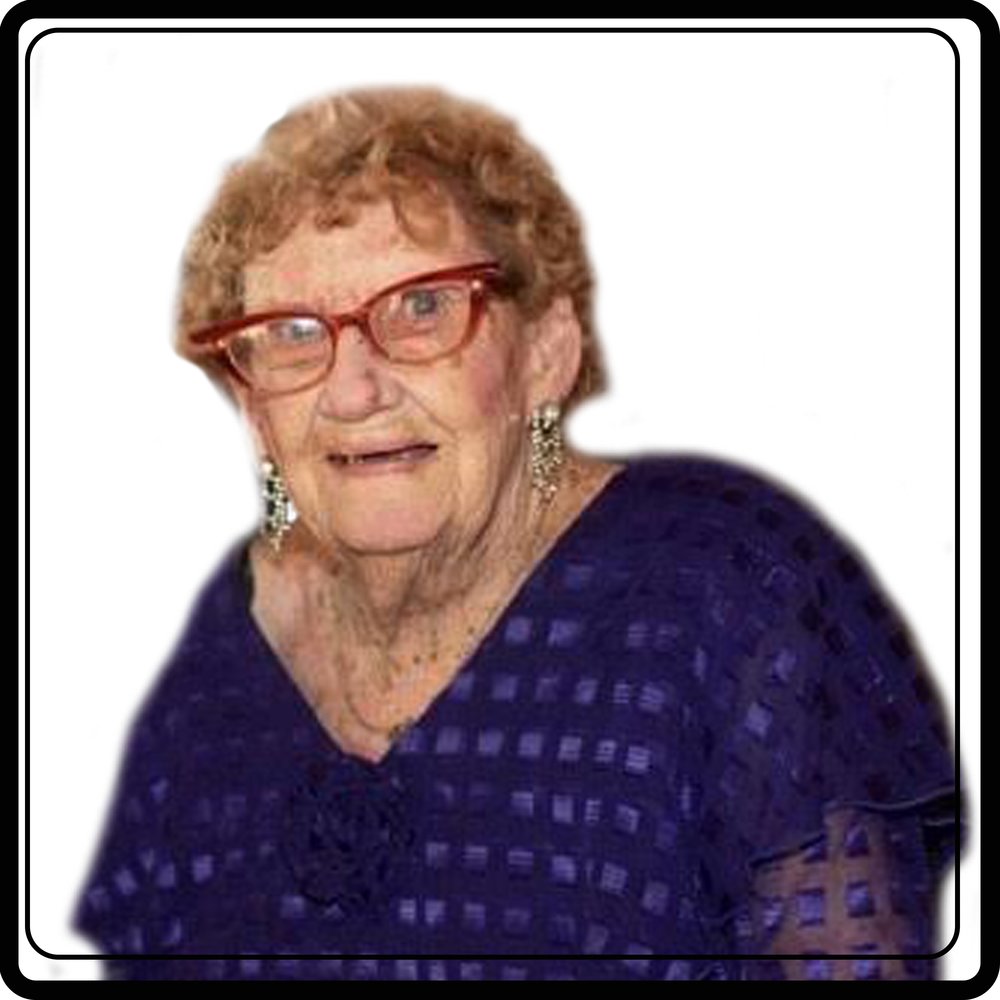 Obituary of Ruth Isabel Sheppard
Please join the family for a funeral service for both Ruth and Tami on Monday September 28, 2020 at 11:00 AM at THE HENDREN FUNERAL HOMES, MONK CHAPEL.
Spaces are limited, masks are mandatory. COVID screening will take place as you arrive.
PLEASE CLICK HERE TO SIGN UP TO ATTEND THE FUNERAL SERVICE
Sadly, passed away in Bobcaygeon, Ontario on Wednesday April 1, 2020 at the age of 93. Loved and missed by her children Gary (Lesley) and Tami. Cherished grandmother of Lindsay (Matt), Courtney (Ross) and Sydney, and great-grandmother of Aiden, Dylan and Carter. She will be missed dearly by her cousins Catharine (Tom) Midgley and Fred (Lorna) Sheehy. Predeceased by her loving husband of 63 years Stu, and parents Norman & Myrtle Hallett. The family would like to extend a special thank you to Lisa Peters for her care and kindness over the years. Ruth was passionate about all things arts and crafts. She worked at Lewiscraft for 40 years. Ruth was a past-president of the Bobcaygeon Legion Ladies Auxiliary and a member of the Bobcaygeon Senior Centre and Bobcaygeon Lions Hall. She was an avid euchre and cribbage player and enjoyed lawn bowling at the Bobcaygeon Lawn Bowling Club. Ruth's optimistic outlook, vibrant personality and contagious laugh will be missed. Thanks and appreciation go to Dr. Oldridge and the staff of Pinecrest Nursing Home for their dedication and compassion during this most difficult time. A funeral service will be held at a later date. Arrangements entrusted to THE HENDREN FUNERAL HOMES, MONK CHAPEL, Bobcaygeon. Memorial donations, if desired, may be made to Bobcaygeon Food Bank or Community Care. Condolences and/or donations can be made by visiting www.hendrenfuneralhome.com or by calling 705-738-3222.
To send flowers to the family or plant a tree in memory of Ruth Sheppard, please visit Tribute Store