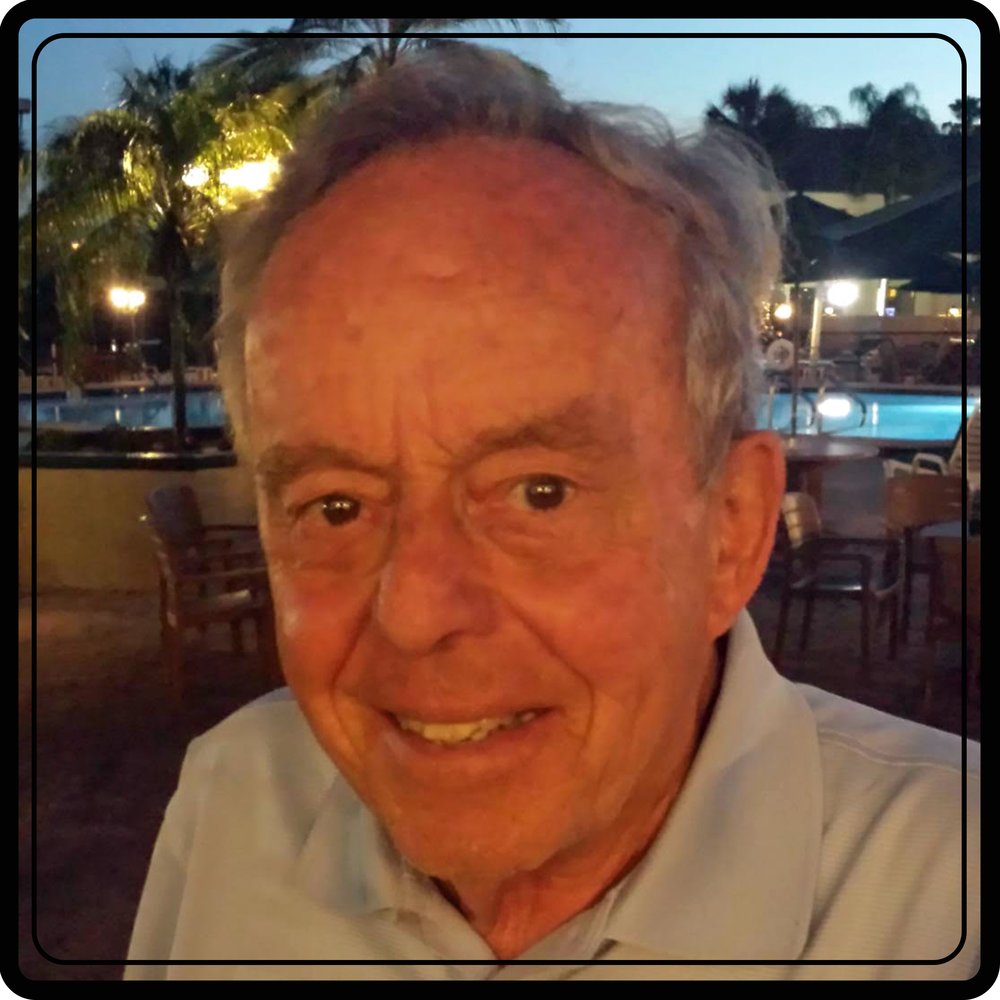 Share Your Memory of
Glenn
Obituary of Glenn Ray Hadley
The architect, artist, photographer, pilot, musician, and writer has left us – a man who never stopped learning. Predeceased by his wife Anne, Glenn leaves his wife Lois Howieson; brothers Don and Jack (Penny); children Keith (Nancy), Susan (Darcy) and Peter (Jenny); stepchildren Kathy (Brian) and David (Tracie), and all their families.
Glenn graduated from the schools of architecture at University of Toronto, where he later briefly taught, and Yale University. He was partner at Hadley Freeman Architects and headed one of Canada's oldest practices, Rounthwaite, Dick and Hadley Architects and Engineers. The epitaph of seventeenth century architect Christopher Wren is appropriate here: Si monumentum requiris circumspice (If you seek his monument, look around). Glenn's buildings – Crown Life (Toronto), School of Optometry (Waterloo), Roberta Bondar Place (Sault St. Marie) to name a few – remain a testament to his creativity and eye for the aesthetic. His insightful writings on the collaborative workplace persuaded reluctant clients in the early 1970s to welcome his radical, bright, spacious interiors (e.g., Bank of Canada) – the kind prized by today's high-tech companies – and led to his award-winning design for modular, rapidly reconfigurable office furniture.
Glenn was always making photographs and watercolours to direct our lazy eyes to the obvious form and beauty we had somehow overlooked. You couldn't be with him long before he would exclaim: "Look there! See that light? That colour!" He admired the artistry in the works of others, including in the sciences, and latterly in the drawings and paintings made by his great granddaughter Avery.
A life-long lover of flight, Glenn earned his pilot's licence with the Air Cadets when he was seventeen. Over the years, he attained thousands of hours of experience piloting numerous craft over North America including one incident that resulted in the total loss of an airframe. (Everyone walked away from the crash.) In the 90s, he was president of the American Yankee Association, an organization for Grumman aircraft owners and pilots. His flying career culminated when he took up residence at Spruce Creek, a converted Naval Air Station in Florida, where he had a taxiway and a hangar in place of a driveway and a garage. Glenn was an aviator all his life, even when he couldn't pilot the real thing; from childhood onward he built and flew model aircraft.
A voracious reader of many subjects, Glenn was always learning something new to the point of accomplishment. Creative writing; classical guitar; piloting under Instrument Flight Rules; radio electronics; how to forage wild mushrooms; how to ride a motorcycle so he could tour Canada and the United States (in his seventies!) … all cruelly stripped away by Alzheimer's disease. But Glenn never complained. He often reminded us that, unlike cancer, the process didn't hurt. Once, when someone was lamenting the things he could no longer do, he piped up, "I focus on what I can do!" He was certain there was still more to learn.
Arrangements entrusted to THE HENDREN FUNERAL HOMES, LAKEFIELD CHAPEL. Cremation has taken place. In lieu of flowers, please consider a donation to the Alzheimer Society. Click the donation tab to make your donation by credit card. Clicking the condolence tab will allow you to leave a message of support for the family.
Celebrations of Glenn's life will be held when conditions permit.
To send flowers to the family or plant a tree in memory of Glenn Hadley, please visit Tribute Store