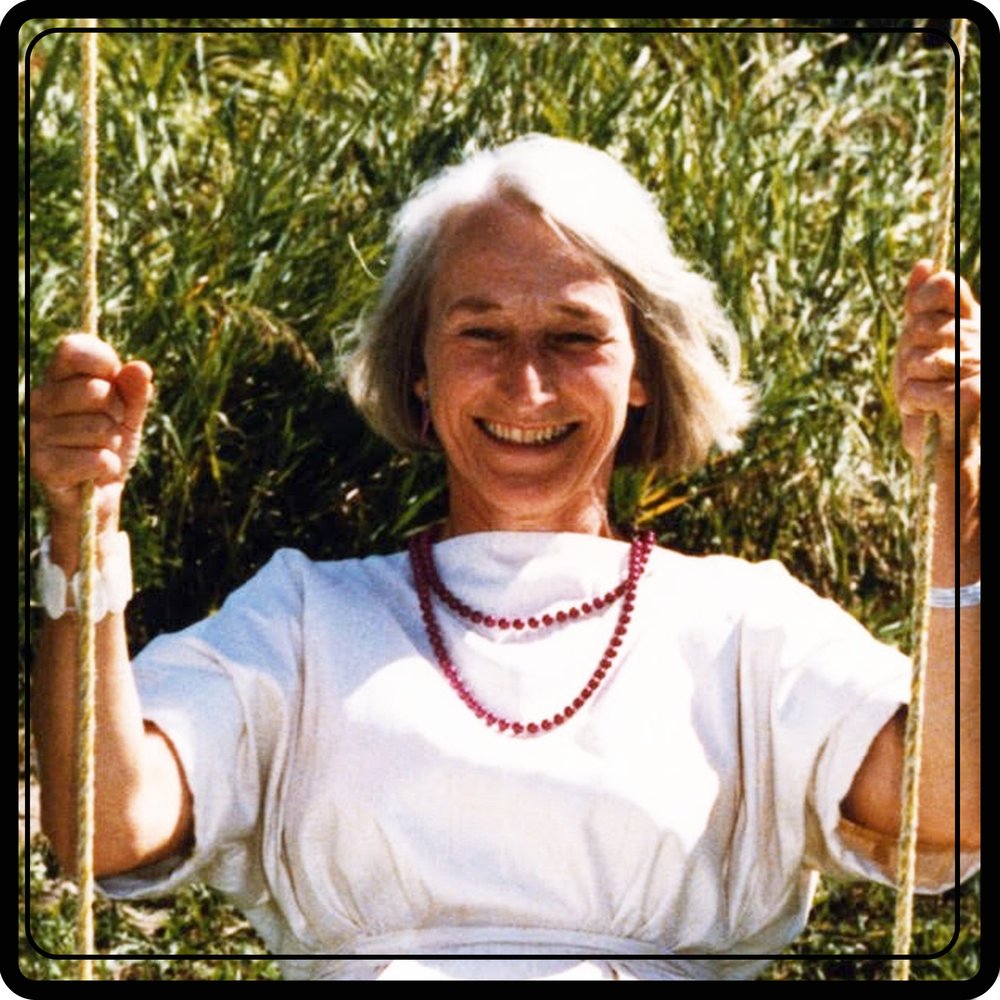 Obituary of Ingrid Elizabeth Robinson
Ingrid Möller Robinson, 85, passed away peacefully on November 4th, 2020 at Hospice Peterborough, surrounded by her loving family. Arrangements have been entrusted to THE HENDREN FUNERAL HOMES, LAKEFIELD CHAPEL. Cremation has taken place. In lieu of flowers, please consider making a donation to the Heart and Stroke Foundation, the Alzheimer's Society of Canada or the Save The Redwoods League. Donations and/or condolences can be made and shared by visiting www.hendrenfuneralhome.com or by calling 705.652.3355.
As a child growing up in Sweden with her three older brothers — Hans, Gunnar and Stig — her younger sister Birgit and younger brother Leif, Ingrid was a tomboy who loved nothing better than scuffling in the dirt. She played so hard that she broke her wrists three times. When her family moved to the country, Ingrid was teased by the other kids for her city ways, and got so mad she beat up the most annoying bully in a fist-fight (she said her classmates treated her much nicer after that). In part because of her father's death when she was 12, Ingrid said she learned early that she had to be tough and stubborn to get what she wanted. Throughout her life, one of the most common words her family would use when describing her was strong. She suffered tragedies and challenges, but she overcame them all and emerged even stronger.
Ingrid left home at 15 and worked and lived on her own in Sweden, and in her twenties she decided that what she really wanted was to go to Australia. As a stepping stone towards that goal, she got a job in Carmel, California as a nanny for a Swedish baron and his wife. Imagine deciding to fly across the ocean to a country where she didn't even speak the language. That was Ingrid — she was probably terrified, but she did it anyway! After she arrived, she was embarrassed and frustrated by her lack of English, so she often came across as shy and reserved, but she was the opposite.
She met a young frat boy named Warren Robinson on a blind date, and thought he was kind of shallow and pretentious, but accepted an invitation to a New Year's party anyway. Warren said when he first met her, he thought she was shy, but realized just how wrong he was when she strode into the kitchen where the boys were, grabbed a turkey leg and said "Hey guys, how's it going?" That's when Warren said he fell in love with her — she seemed so fun, and refreshingly different, and she liked his energy and his openness.
Ingrid continued to defy expectations when she met Warren's family. His grandmother grew tomatoes, so Ingrid picked one right off the vine and ate it like an apple, which shocked Warren's mother Florence: tomatoes were supposed to be sliced and served on fine china! Ingrid didn't care about such things. Warren's father Bestor loved her independence, saying she was "a breath of fresh air." But she could also be diplomatic when she wanted to: she allowed Florence to plan and arrange their wedding, even though she and Warren would probably have been fine just signing the register at city hall.
Ingrid's daughter Kris says her parents rescued each other: Warren rescued Ingrid from a job she hated in an unfamiliar country where she didn't speak the language, and Ingrid rescued him from a life that would likely have been a lot more conventional had he married a society girl. They completed each other, each one encouraging their partner to explore a side of themselves they might have ignored. And their shared love of camping — first in the Sierras and later in northern Ontario — was a good example of how well they fit together: Ingrid brought her strong will to the paddling of the canoe, and Warren's sense of calm relaxed her and made her feel safe no matter what.
After they got married and had their two wonderful daughters, Carol and Kris, they moved to Canada, where Warren started a psychological practice and Ingrid spent her time on creative pursuits, sewing and weaving and silkscreening gifts for family and friends. They spent part of their early lives as a family on a large piece of rural land near Peterborough, where Warren started a commune, and Ingrid did her best to help him realize his vision.
When the commune ended, they bought a house in Toronto and spent weekends at what became known as The Farm, and they both enjoyed watching their daughter's friends come to enjoy it as well. Later, Kris and Marc built a home there and Ingrid and Warren built their own right next door, and enjoyed designing and decorating it with all their favourite things. They travelled, often with Birgit and her husband Kenneth, but she and Warren also loved hiking and cross-country skiing around the property or spending time together sitting on the deck in the sun and reading by the fire. Unfortunately, their retirement was cruelly cut short after only a couple of years when Warren was murdered.
Losing the love of her life was a great tragedy for Ingrid, just as losing her father was, but she refused to give in to despair. Towards the end, she would tell doctors and others that she had "had a long, interesting and somewhat tragic life." But Ingrid told her granddaughter Becca many times that even though she had experienced a lot of tragedy, Warren gave her a beautiful life, and that made up for a lot of it. After his death, she travelled and spent time with her daughters and her grandchildren, and her family in Sweden, and also loved taking care of her beloved gardens. At the age of 84, Ingrid made her last big life decision and chose to move from the Farm into a retirement home, the Regency in Lakefield, where she enjoyed making new friends and getting to know the caring staff.
Ingrid was a mix of grit and shyness, anxiety and strength, and was fiercely protective of her family whenever she sensed they might be in danger. But she also had a love for life, a wonderfully dry sense of humor and a talent for being direct. Her granddaughter Stephanie remembered when she got a job at a pickle company and said she was making sauerkraut, Ingrid said: "But that's what we ate when we were poor!" And Becca recalled playing a game of UNO with her grandmother and losing badly, at which point Ingrid had no compunction about swooping in for the kill and then laughing with her about her victory. Carol recalls spending many hours by her side as she taught her cooking, weaving and painting with a mixture of patience and prodding.
Even when she was speaking her mind or sticking to her guns, Ingrid's family and friends said they could feel the love behind her words, and knew they were the center of her world. And she made that world brighter with her presence, and with the kindness, gentleness and caring that she always showed to those closest to her.
She was preceded in death by her beloved husband, Warren Robinson, and her five siblings; and is survived by her two daughters, Carol Holliman (Terry Holliman) and Kris Robinson Staveley (Marc Staveley); and her granddaughters Stephanie Holliman (Will Koper) and Rebecca Holliman (Allee Torres).
To send flowers to the family or plant a tree in memory of Ingrid Robinson, please visit Tribute Store