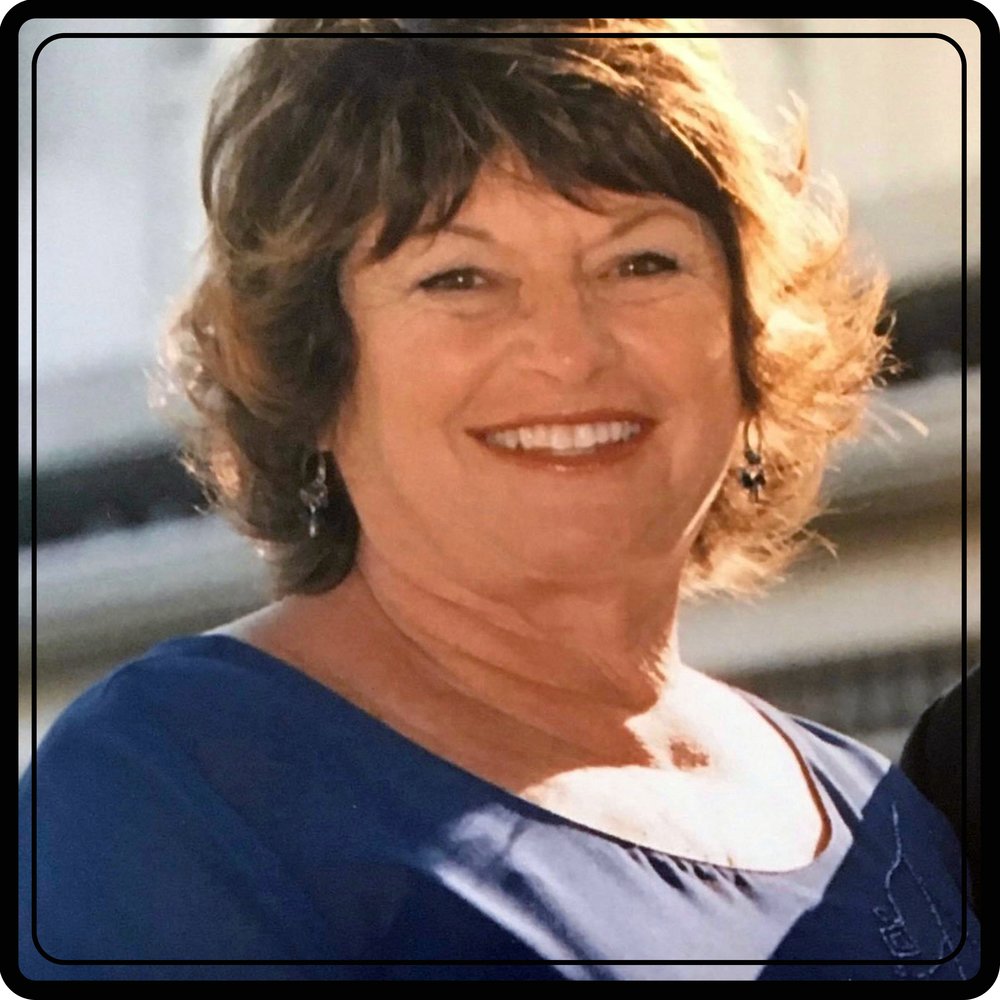 Obituary of Marjorie Edith Tyrrell
MARJORIE TYRRELL
June 13th, 1945 - June 27th, 2021
It is with heavy hearts that we share the passing of Marjorie Tyrrell on June 27, 2021. She passed away suddenly, but peacefully, and surrounded by her family.
Marjorie is the beloved wife and the very best friend of Ernie Tyrrell.
Marjorie lived her life to the fullest. She loved puzzles, garage sales, reading and a competitive game of scrabble. She was very social and loved being with friends. You were never just an acquaintance when you met Marjorie, You instantly became a dear friend. She would sit you down and would want to hear all about "it". And then Marj would figure it all out for you. She had the best sense of humor, and a very quick wit. She would have everyone around her laughing and instantly feeling at ease. Marj brought joy to anything she took part in, and she did not sweat the small stuff. She was a fun, kindhearted and a wonderful friend.
Ernie would say that her smile "lit up the room".
Marjorie's pride and joy were her 3 children, and they loved her as much as she loved them. She never missed an opportunity to tell them "I love you". She was an awesome Mom and fabulous Grandma. She set an amazing example. She was always available, gave great advice, and she had an upbeat and super positive outlook on life. She gave the very best hugs in the whole world…hugs so tight that they almost hurt.
Marjorie will be deeply missed by her husband Ernie. They were married for 55 years and lived a truly enviable love story. Their marriage is a special inspiration to their children, grandchildren and to all who knew them. Marj and Ernie's home was filled with love and laughter, and they were each other's greatest audience. They took advantage of every chance they could to dance together! They'd look into each other eyes and sing along loudly to their favorite music. This was how they took on life: finding happiness in the simplest of things. They made adventures out of their day to day activities. They adored each other and it was evident to anyone around them. Their children were blessed to witness this love, and to grow up being surrounded by it. Marjorie and Ernie's love will live on forever.
Marjorie was loving mother to Michele (Aldo) Eagle, Brigette (Brad) May and Ernie (Susan) Tyrrell and proud grandmother to Jackson Eagle, Alden Eagle, Tyler May, Samantha May, Georgia Tyrrell, and Oliver Tyrrell. She is survived by her sisters Diane McTamney and Karen McLean, and her brothers William and Stephen Morfitt. She is predeceased by her mother Jean Morfitt whom she loved so much and missed always.
A Celebration of Life for Marjorie will be planned once Covid restrictions are lifted. It will be held at Edgewater Villas in Bobcaygeon in the early fall. Date to be announced soon.
To send flowers to the family or plant a tree in memory of Marjorie Tyrrell, please visit Tribute Store