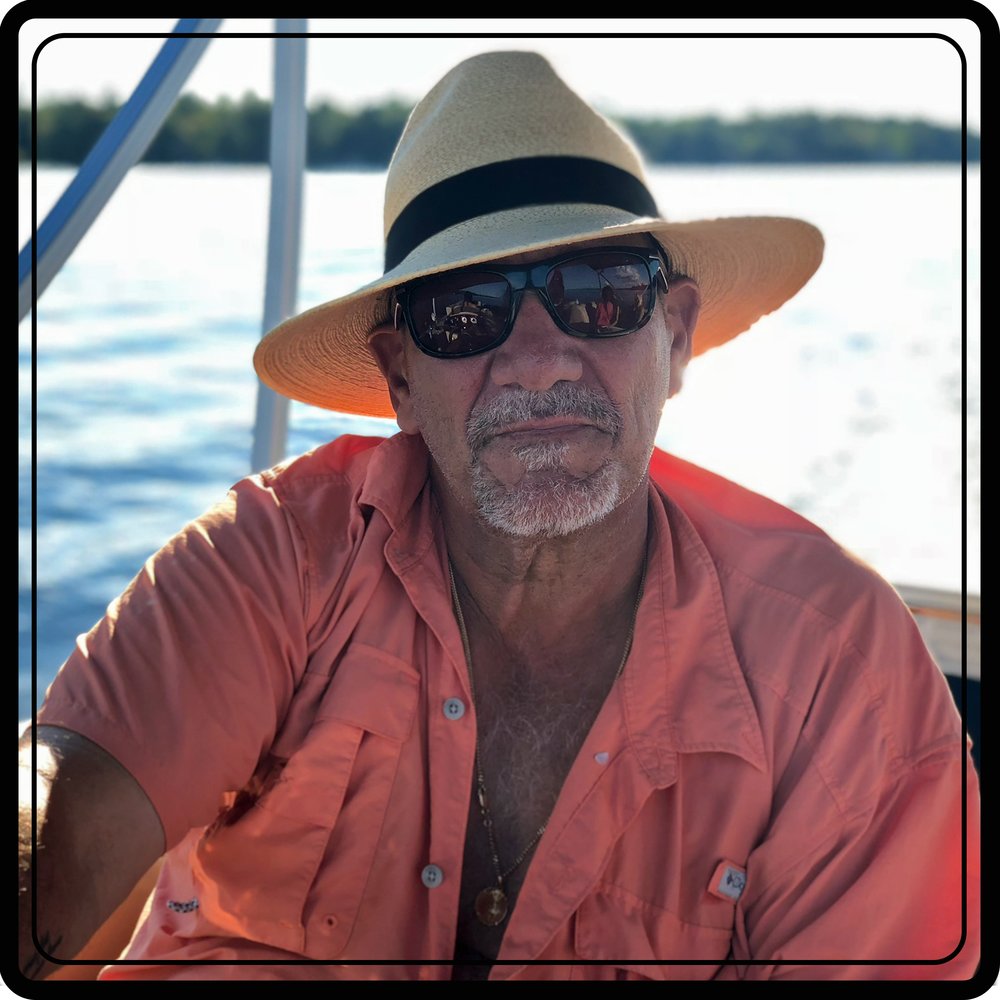 Obituary of Mark Benadiba
PLEASE CLICK HERE TO WATCH THE FUNERAL SERVICE FOR MARK
On Thursday August 5, 2021 Mark Benadiba passed away peacefully surrounded by his family at Hospice Peterborough.
Mark made life happen, sharing the best of it with an infectious generosity that touched a loving circle of family and friends. Born in Tangier, Morocco, Mark immigrated to Canada as a child with his family, and little more. A Ryerson alumnus, he paid for his education working as a delivery driver in the beverage industry, progressing to become a chief executive, and serving as chairman of the board for several companies. Mark forged strong business connections in Toronto and around the world, while elevating those around him.
A believer that deeds, not words, made a man, Mark exemplified love, loyalty and kindness to his family and friends. A mentor and a leader in all facets of life, he had the uncanny ability to bring people together and create unforgettable experiences. Mark truly lived life to its fullest, bringing more meaning to his 67 years than most can expect from a lifetime. He worked diligently and passionately in business, perfecting his golf game, taking his family and friends traveling, and enriching the lives of others in so many ways.
Mark will be forever loved and missed by his wife, Marilyn, and children, Joanna, Jordan and Mark, his son-in-law David, and his granddaughter Valentina. The cherished brother of Simon and Mary. Brother-in-law of Paul, Ellen, Steve and Joanne. Predeceased by his parents, Mair and Lolita, his great uncles Cesar, Agustin and Paco.
Mark will be remembered by his aunts Jean and Zaida, his nieces and nephews, Jan, Samantha, Brittany, Savanna, Ryan, Madison and Ronny, beloved cousins, Heather, Gus, and Patricia, extended family, many friends and all who knew him.
Visitation will be held at THE HENDREN FUNERAL HOMES - LAKEFIELD CHAPEL, 66 Queen Street, Lakefield, Ontario on Thursday, August 12, 2021 from 10:30 AM - 12:30 PM. A private funeral service will follow at 1:00 PM. You are invited to watch the service online through the link provided on Mark's memorial page at www.hendrenfuneralhome.com.
Memorial donations may be made to Hospice Peterborough by visiting the funeral home website or by calling 705.652.3355.
"Until death it is all life." – Miguel de Cervantes Saavedra, Don Quixote
Visitation
10:30 am - 12:30 pm
Thursday, August 12, 2021
Hendren Funeral Home - Lakefield Chapel
66 Queen Street
Lakefield, Ontario, Canada