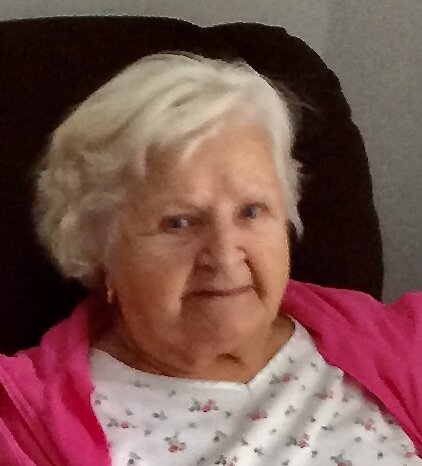 Obituary of Doreen Walker
It is with great sadness the family announces her passing on September 8, 2021 at PRHC.
Born October 3, 1930 in Aberdeen, Scotland.
Beloved wife of Andrew Walker for over 68 years. They came to Canada to start a new life with their children Florence (Terry) and Andrew (Cathy).
She was a longtime employee of Sears Canada. Happily retiring with her husband to their cottage on Buckhorn Lake.
She became very much involved in that community and volunteered for Community Care Buckhorn.
Moving to Lakefield 7 years ago, she and Andy both benefited from the Community Care and VON programs which kept them in their home into their 90's.
Doreen and Andy enjoyed travelling , Spain being a favourite and for over 20 years spent winter months in St Pete Beach making many good friends in that Florida community.
She was an avid reader, liked her mystery books and her word searches. Enjoyed going to the Lakefield Legion for their Saturday Meat Draw and other events.
Her greatest joy was her grandchildren, Brandon (Lauren), Shaun (Jade), Christopher (Melissa), Lauren, Brett (Dave) and Matt.
And adding to that joy, 5 great grandchildren, Hudson, Clark, Evelyn, Mclain and Wyatt.
Mom would be so pleased if donations in her memory were made to Community Care Lakefield and/or VON Peterborough
We miss you already.