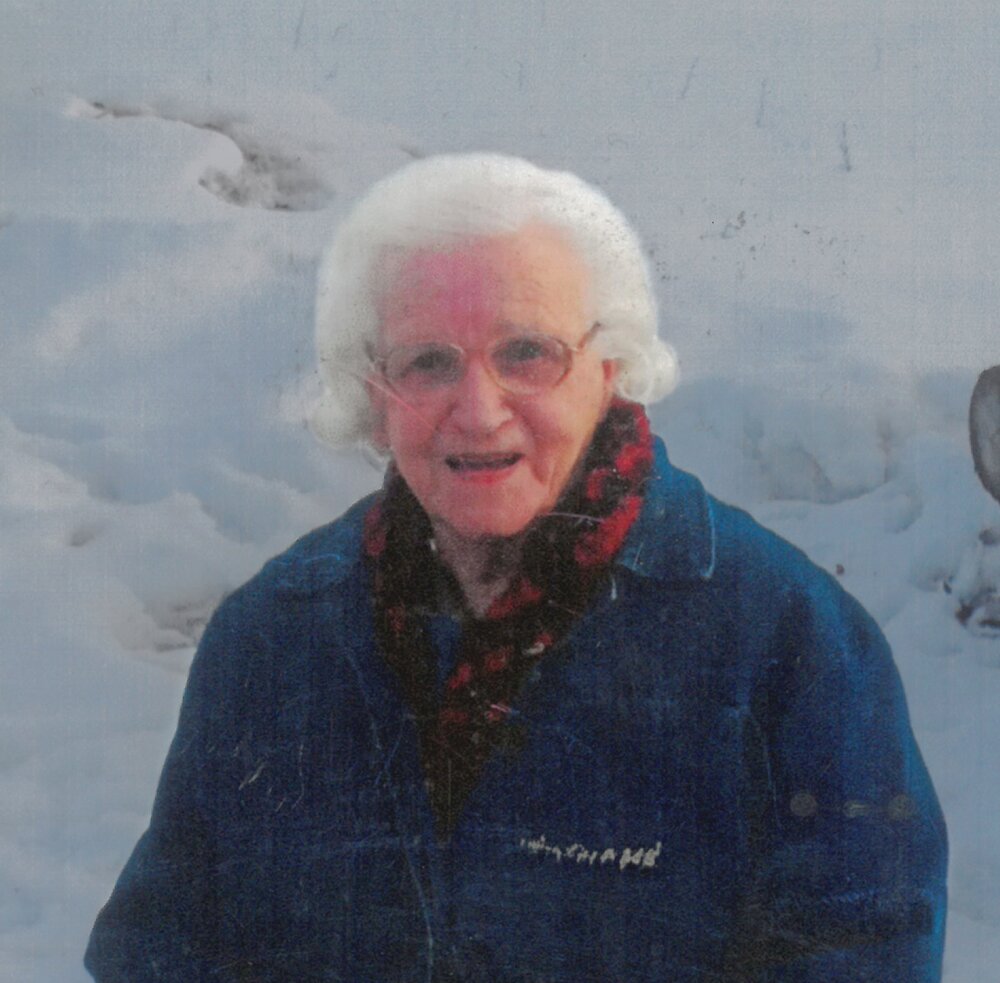 Obituary of Elizabeth Alexa Telford Barriball
March 13, 1925 – November 13, 2021
Passed away peacefully at Fenelon Court.
Dear mother of Thomas Bruce Telford, Patsy Byrne and her husband John, Martin Telford, Janice Thibadeau and her husband Lloyd. Loving step-mother of Ron Barriball and his wife Susan, Roger Barriball and his wife Colleen, Ruth Callaghan and her husband Stephen, Jim Barriball and his wife Valerie, Gerry Barriball and his partner Anjanee, Bruce Barriball and his wife Karen, Carol and her husband Mike Dowdle, Robert Barriball, Terry Barriball and his wife Susan, and Wayne Barriball. She will be remembered by her sister Lila Hart, her sister-in-law Hilda Bowry and her husband Harold, and her sister-in-law Ann Bowry.
Predeceased by her husbands Frederick Telford and Lloyd Barriball, parents Wellington and Myrtle Hilyer, her son Thomas Bruce Telford, son in law John Byrne, step son in law Stephen Callaghan, brothers Murray MacKenzie and his wife Julia, Alfred Hilyer and his wife Jean, Albert Hilyer and his wife Miriam, Richard Hilyer and his wife Isa, sister Ruby McGuigan and her husband William McGuigan, and brothers in law Don Hart and Jim Bowry. Remembered by four grandchildren, seven great grandchildren and one great great granddaughter, many nieces and nephews, numerous step grandchildren, great step grandchildren and many great nieces and nephews.
A private funeral service will be held at THE HENDREN FUNERAL HOMES- MONK CHAPEL, 6 Helen Street, Bobcaygeon. In lieu of flowers, donations can be made to the Ross Memorial Hospital or a charity of one's choice by contacting the funeral home at 705-738-3222 or online at www.hendrenfuneralhome.com.