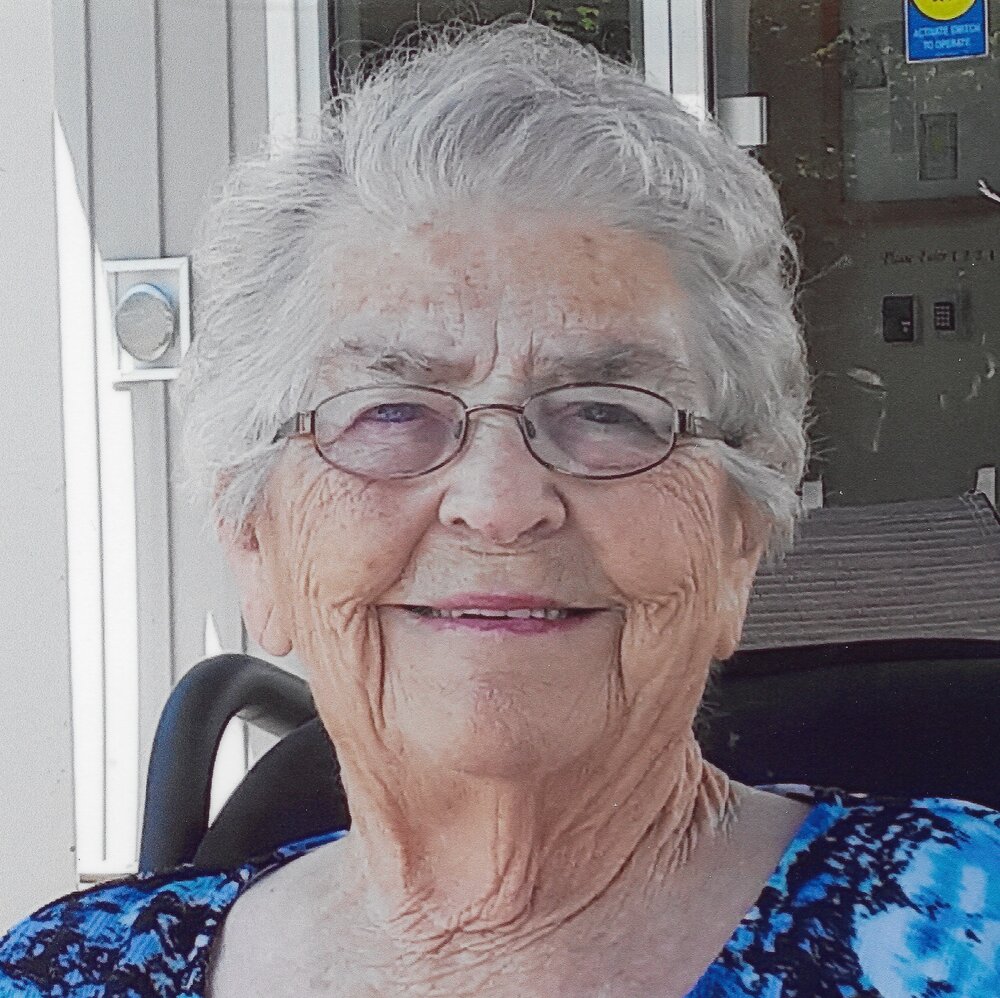 Obituary of Jean Alice Hasler
At Lakefield Extendicare on January 6, 2022, Jean Hasler, formerly of Flinton and Lakefield, has passed away in her 91st year with her family by her side.
Jean grew up in Smiths Falls, Ontario, becoming a teacher, a job she loved. While teaching, she met and married Roy Hasler, moving to Lakefield where they lived for 27 years, raising four kids in a loving and encouraging home. Jean was an avid sewer and knitter, right into her eighties. She also loved bowling nights, playing cards, cross-stitching, bingo & puzzles. She had several part-time jobs just so she could contribute to her kids' education. She was a great mom!
After Roy died when she was only 48, Jean followed through with their retirement plan, building a house on the river in Flinton, where she built a new life for herself as a strong independent woman. Living there for 30 years, she served her community in many ways, including driving people to hospital appointments in Belleville and Kingston and volunteering with the local community club.
Jean is survived by her two daughters Janet Godward (Wayne) and Judy Batley (Fred), and her two sons Barry Hasler (Deanna Wootton) and Ken Hasler (Carolynne McCrea). Jean was also proud to have six grandchildren (Shanyn, Jennifer (Mark), Melissa (Shawn), Stacey (Craig), Sarah and Craig) and three great-grandchildren (Sophie, Chloe and Olivia), all of whom she enjoyed immensely. Jean is also survived by her sisters Mary Winning (Bob) and Jennifer Conners.
She is predeceased by her husband Roy and her brother Frank Conners.

A celebration of life will be held in the springtime, followed by interment at the United Church Cemetery in Flinton. Donations to Canadian Diabetes Association or the Heart & Stroke Foundation would be appreciated. Donations may be made by contacting THE HENDREN FUNERAL HOMES, 66 Queen St, Lakefield, online at www.hendrenfuneralhome.com or by calling 705-652-3355.