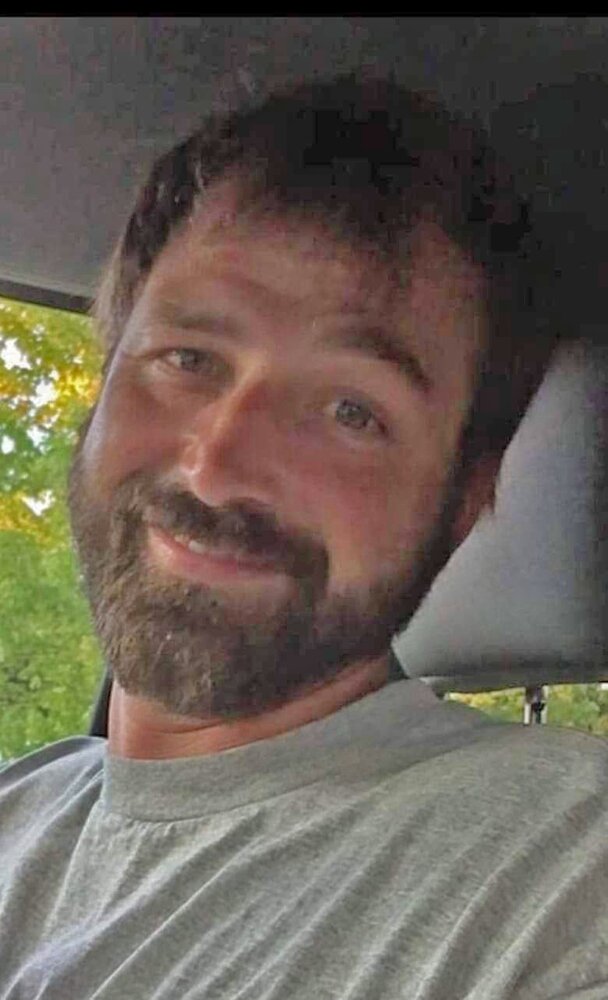 Obituary of Jeffery Wayne Adam Banks
PLEASE CLICK HERE TO SIGN UP TO ATTEND THE VISITATION FOR JEFF BANKS
PLEASE CLICK HERE TO WATCH THE FUNERAL SERVICE OF JEFF BANKS
Passed away suddenly January 28th 2022. Born January 14th 1981 Jeff was the beloved son of Gwen Rayment of Omemee and Wayne Banks (Deceased). He is greatly missed by his wife Melanie Burton – Banks of Peterborough, as well as his daughters Charlee, Cadence and Cassidy Banks and son Rylen Banks. Treasured brother to Mary Anne Banks (Todd Seaward) of Bracebridge and Jessica Banks (Jerry Klaus) of Varna. Grandson to George and Joan Rayment. Jeff will be greatly missed by his father-in-law Stan Burton of Peterborough and brothers in laws Dave Burton of Peterborough and Phil Burton (Rhiannon) of Mississauga. Jeff was also a cherished uncle to Julian, Emma, Victoria and Kaden Hawkins, Lexie Lobb – Hawkins, Lily, Joshua, Scarlett and Connor Burton.
Jeff was a treasured son, father, brother, cousin, friend and husband, and the "Favourite" among many. Jeff was an amazing person with a beautiful soul. His Absence will be felt beyond measure.
Friends and family are invited to attend a visitation at THE HENDREN FUNERAL HOMES – LAKEFIELD CHAPEL, 66 Queen Street, Lakefield on February 3, 2022 from 12:00 to 1:30. Please designate your spot by visiting www.hendrenfuneralhome.com. Everyone must wear a face covering at all times. There will be a private funeral service held in the chapel at 2:30
PM. You are invited to watch the service online by visiting the Hendren Funeral Homes website and clicking the link provided on Jeff's memorial page.
Memorial donations may be made to the Street souls Rescue or charity of your choice by visiting the Hendren Funeral Homes website or by calling 705.652.3355.
Visitation
12:00 pm - 2:00 pm
Thursday, February 3, 2022
Hendren Funeral Home - Lakefield Chapel
66 Queen Street
Lakefield, Ontario, Canada
service
2:30 pm - 3:30 pm
Thursday, February 3, 2022
Hendren Funeral Home - Lakefield Chapel
66 Queen Street
Lakefield, Ontario, Canada