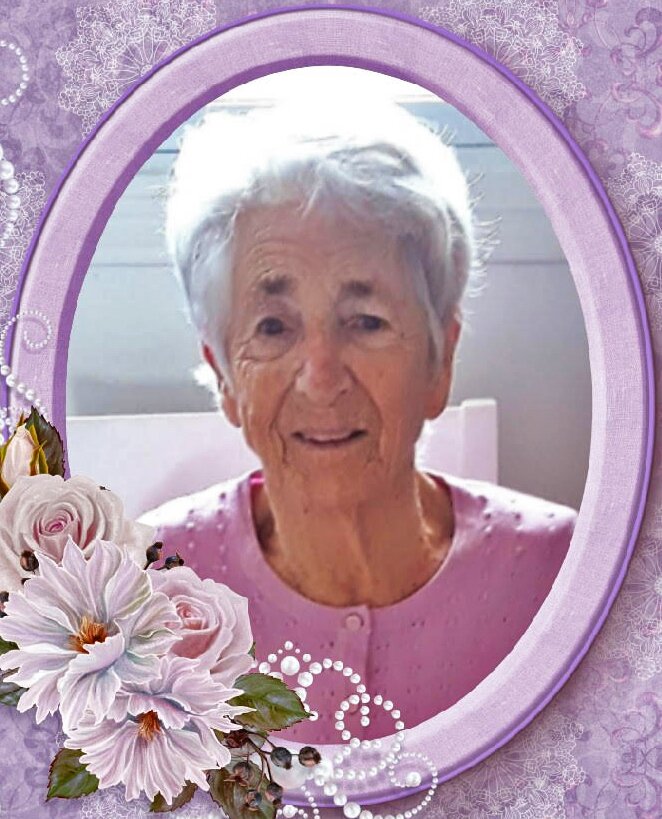 Obituary of Lauretta Lillian Halfyard
Born on March 30, 1927 in the village of Bethany, Ontario, Lauretta Halfyard (née Rowan) of Lakefield, Ontario passed away peacefully at the age of 94, on February 20th, 2022 after a courageous but brief battle with cancer.
Lauretta loved life and lived it fully with a great passion. Throughout her life she was an avid basketball, baseball and badminton player. Lauretta also loved to ski, golf, curl and join the ladies weekly bridge games. Up until quite recently she loved to walk and to play sudoku. Her greatest love, aside from that for Ken and her family, was that of teaching. Lauretta attended teacher's college in Peterborough, Ontario at the age of 15. At 16 years of age she started teaching in one room school houses in southern Ontario. In 1951 she made her way north to Iroquois Falls where she taught at both the public school and the high school. Lauretta retired after some 40 years of wonderful experiences with both students and staff - that she never forgot and indeed remained in contact with when possible.
While in her 50's, Lauretta obtained her bachelor's degree, and in her late 60's she received her driver's licence. Many a long line of cars could be seen passing Lauretta on the highway as she "zoomed" along proudly at 30 mph.
Lauretta is survived by her daughter Wendy Halfyard, grandson Rory Halfyard, granddaughter Kendra Boucher, son-in-law Larry Boucher, grandsons Derrick & Steven, 5 great grandchildren, siblings William Rowan and Brenda Robertson, in-laws Joan and Ardie and several nieces, nephews, and some cousins. She is predeceased by her husband Kenneth Halfyard, daughter Beverley Boucher, parents Walter and Hannah (née Reynolds) Rowan, and siblings Yvonne Fallis, Christella Neals, and Cameron Rowan.
Lauretta was a teacher to many and a friend to all. In her lifetime she was a very much loved daughter, sister, wife, mother, aunt, cousin, grandmother, and great grandmother. She will be as greatly missed as she was cherished.
As per Lauretta's wishing, no funeral service will be held. Donations to the Canadian Cancer Society would be greatly appreciated by Lauretta's family. Donations and condolences may be made by contacting THE HENDREN FUNERAL HOMES – LAKEFIELD CHAPEL, 66 Queen Street, Lakefield online at www.hendrenfuneralhome.com or by calling 705-652-3355.
Love you forever and a day Momma…