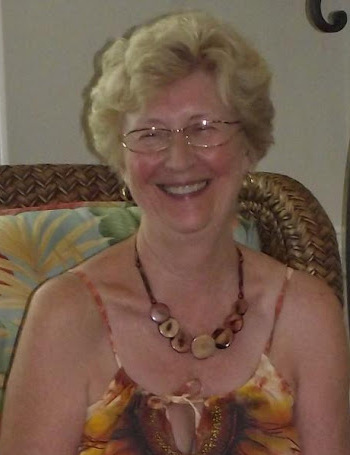 Obituary of Dorothy Kathleen Greenley
Greenley, Dorothy (Do)
Passed away peacefully in hospital in Peterborough, Ontario on Friday October 14, 2022, following a severe stroke earlier in the week. Do Greenley (Tayler) of Lakefield was 78 years young. Throughout her life, Do was dedicated to family and children, and she was loved deeply by her family and respected by colleagues and students during her teaching career in elementary and special education. Do was born and raised in Scarborough, Ontario, and attended St. Joseph's school downtown Toronto and R.H. King Collegiate in Scarborough. This "pavement pounder" thoroughly enjoyed her city life, especially when she received a Jukebox for her birthday and the "Tayler girls" were able to have parties and dances with their friends and cousins at their home. As a teen she was introduced to cottage country when she and her dad built their first family cottage on Pigeon River. Do loved cottage life and was also very fond of summer dances, primarily at the local Omemee Legion Hall. It was on these summer adventures that she found her "boyfriend" for life, Wayne. Do and Wayne thrived together as best friends and partners for 57 years, during which Do was happy and proud to make Peterborough their home. Together they engaged in parallel education careers, with Wayne retiring as a principal, and Do a very passionate teacher's assistant in special education. In family, neighborhoods and schools, Do actively contributed to and supported all the communities in which she was engaged. She valued and cherished her immediate and extended family, growing up with the Tayler's and Baumken's, raising her own family, and loving every minute with her 3 children, her 5 grandchildren and her 12 nieces and nephews and their children. In her younger years, Do loved socializing with her school friends, and after
graduation, her tight bond with her teacher's college "gang" continued forever. During her career, she got great pleasure connecting with her students and developing friendships with her teaching colleagues. While a leader with the 1 st Fairview Brownies, Do enjoyed her adventures with the Brownies and her camaraderie with all of the leaders. Over her many years in the Peterborough area, Do built life-long friendships with her "best neighbors ever" in Woodland Acres, Emerald Isle and recently her Lakefield community. Do enjoyed many decades with her fellow cottagers in Beehive Park Estates on Sturgeon Lake where Do and the kids spent summers at the Tayler family cottage. While in Goodiwindi, Australia on teacher exchange, she established friendships that have stayed vibrant over 30+ years. Do shared a passion for both dancing and travel with Wayne, and she felt sheer joy getting on a plane, especially to a warm destination! Dancing of any kind brought a twinkle to her eyes; she just loved being on a dance floor of any kind - even dancing in the kitchen this Thanksgiving weekend! Her warm
and caring nature, wonderful smile and good sense of humour ensured that their home welcomed everyone who walked through the door, including the many friends of their children and grandchildren. Do's 5 grandchildren were very special to her; they loved their "Grandma Do" time, always looking forward to their visits and riding around with Do in her shiny yellow Volkswagen Beetle. The strength and courage Do displayed during challenging times is an inspiration to all who witnessed her determination. She complemented this with the unwavering ability to be respectful and kind, and encouraged all to be true to themselves throughout life's journeys. Do is loved and dearly missed by her children Michael of Burlington, Anet of Ottawa, and Christine Leishman (Jeff) of Peterborough. Grandma Do is remembered fondly by her grandchildren Melanie, Sydney, Cameron, Ruby, and Jasmine.
Do is survived by her sister Barbara Currie (Tayler) and her husband Bill of Uxbridge and her brother-in-law Richard Hawkins of Markham. She was predeceased by her parents Jim and Daisy Tayler, sister Joanne Hawkins, and her "special boyfriend", her husband Wayne (May 6, 2022). Do's family would like to extend thanks and gratitude to Dr. Webster and the incredible PRHC Palliative Care team for their support, amazing compassion and understanding while caring for Do this past week. The Dorothy Greenley Special Education Scholarship has been established in her name at Trent University.
In lieu of flowers, donations to the scholarship fund would be appreciated Dorothy Greenley Special Education Scholarship, https://mycommunity.trentu.ca/searchresult?fid=JgF4GY9giYA%3D&fdesc=UTFdDhbXM1%2B9v1WxMt6gO3warcIdQb52zXymUPI%2BafCYriD7sAQivg%3D%3D. A celebration of life will be held at the Omemee Legion Hall (site of all the summer Saturday night dances in Do's youth), on Sunday November 27th , with friends and family welcome to drop-in anytime from 1pm to 5pm, located at 46 King St E, Omemee, ON K0L 2W0.
Donations and condolences may be made by contacting THE HENDREN FUNERAL HOMES- Lakefield Chapel, 66 Queen Street, Lakefield, online at www.hendrenfuneralhome.com or by calling 705-652-3355.