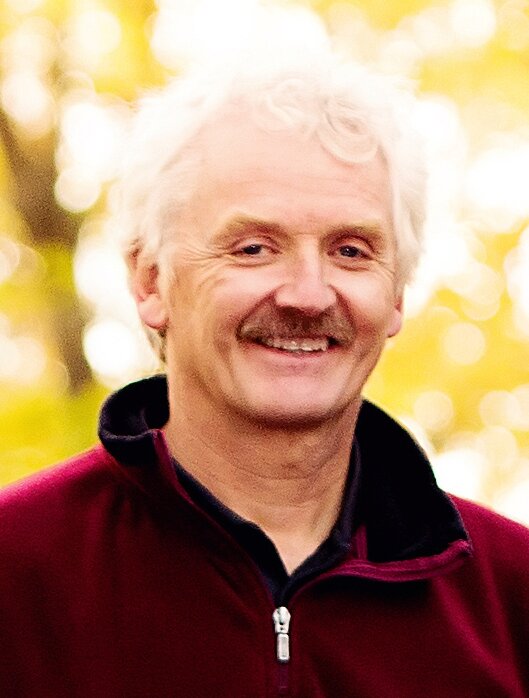 Obituary of Dave Hyland
PLEASE CLICK HERE TO WATCH THE FUNERAL SERVICE FOR DAVE.
HYLAND: H. David Warren
Passed away suddenly in Carlton Place, Ontario on Saturday November 19, 2022. Dave Hyland of Lakefield in his 60th year. Dave had a phenomenally entrepreneurial spirit, starting his own Social Enterprise over 25 years ago. He soon added another Social Enterprise which allowed he and Judy to move to Lakefield where they transitioned to owning and operating Hyland Tree Care for many years. During that time, Dave made it clear to all that he was a compassionate employer who not only provided for his family, but afforded opportunities to young people or those in the community that needed it. It was also through Hyland Tree Care that Dave was able to work closely with his family which was so important to him. He was a man of integrity and served his community through his work and it became very important to Dave, that he attain a balance with nature and the earth. Dave will be remembered as a committed son and brother and loving and faithful husband and father. He is loved and missed by his wife of 32 years, Judith (nee Stirtzinger) and his children, Joseph of Almonte and Nathan, Daniel and Emma, all of Lakefield. He is also missed by his mother Elizabeth "Betty" Hyland of Ottawa and his sisters Gwendy Smith (Tom) of Salt Lake City, Utah, USA, Donna Geldhill of Ottawa and several nieces and nephews. Predeceased by his father Warren Hyland. Friends and relatives may call at THE HENDREN FUNERAL HOMES, LAKEFIELD CHAPEL, 66 Queen Street, Lakefield on Monday November 28, 2022 from 2:00 – 4:00 and 7:00 – 9:00 PM. A funeral service will be held in the chapel on Tuesday November 29, 2022 at 11:00 AM. Interment Hillside Cemetery, Lakefield. As expressions of sympathy, memorial donations may be made to Camp Kawartha and may be made by contacting the funeral home at www.hendrenfuneralhome.com or by calling 705-652-3355.