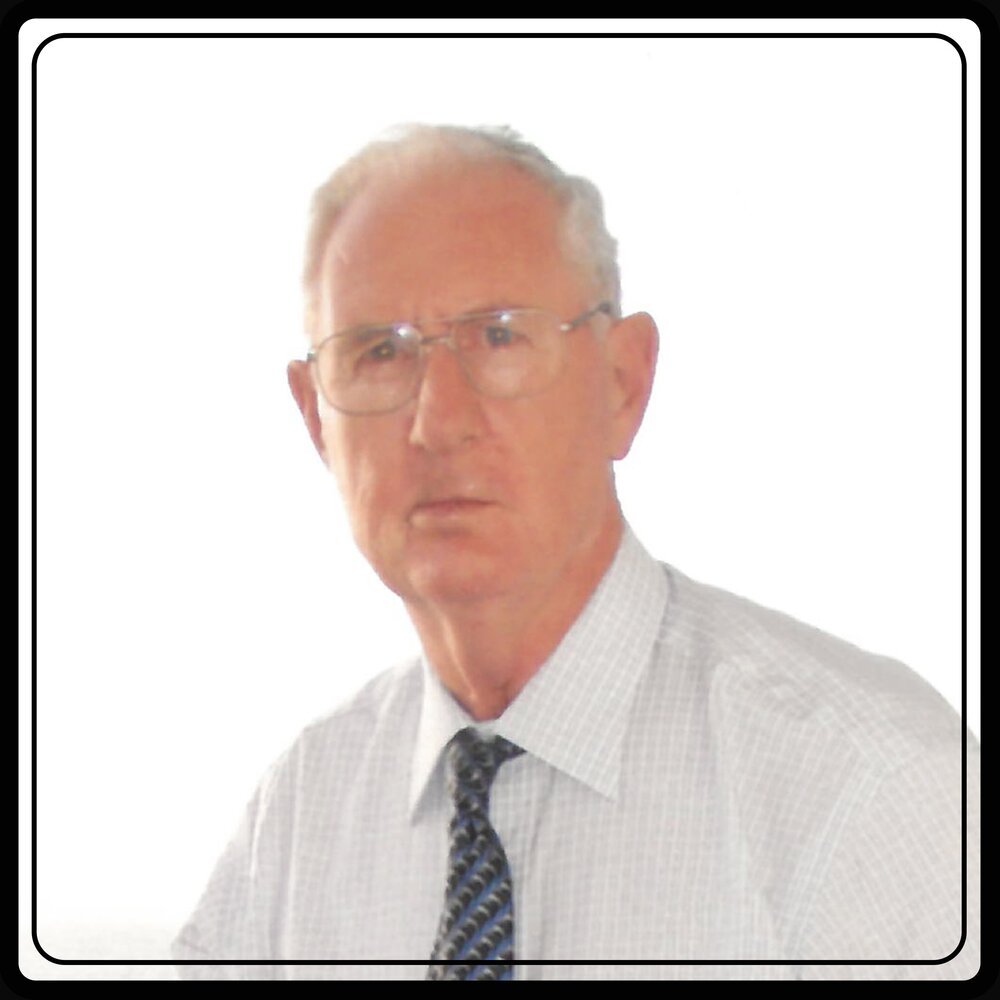 Obituary of George Walter Peck
George Walter Peck of Lakefield, passed away in his 85th year at Hospice Peterborough on January 17, 2023 with family by his side. He will be dearly missed by his wife Cheryl Veronica Peck (née Hay), his daughters Catherine Anne Burns (Stewart), and Marcie Johnson and his 5 grandchildren Rachel Burns, Spencer Burns, Jamie Johnson, Isaac Johnson and Danielle Johnson. George is fondly remembered by his brother-in-law Dr. Ronald Hay (Jane), nieces, nephews, great nieces, great nephews, cousins and friends. George is predeceased by his parents George and Thelma Peck and his sister-in-law Heather Anne Hay.
Whether serving as a pilot in the RCAF, coaching a high school football team or teaching students of all ages, George was known for his commitment to his work, his compassion for his students and his belief in the goodness of everyone if we have the heart and eyes to see it. He loved being at Big Cedar surrounded by the beauty of God's creation and the peace that it gave him. As a family we wish to express our deepest gratitude to Dr. Brendan Hughes, Dr. Christopher Blake, the staff on the palliative floor of PRHC and the staff and volunteers at Hospice Peterborough, our extended family, dear friends, Rev. Peter Moore and the Lakefield Baptist church family who have cared for George so faithfully and who have extended much kindness in countless ways during this season of our lives.
Family and friends are invited to attend a visitation at the HENDREN FUNERAL HOMES-LAKEFIELD CHAPEL, 66 QUEEN STREET, on Tuesday January 24 from 1:00PM-3:00PM and 5:00PM-7:00PM. A funeral service will be held at Lakefield Baptist Church, 36 Regent Street, on Wednesday January 25 at 11:00AM with visitation in the church, one hour prior to service. In lieu of flowers, memorial donations may be made to Hospice Peterborough, or Camp Burbalac, by visiting www.hendrenfuneralhome.com, or by calling 705-652-3355.