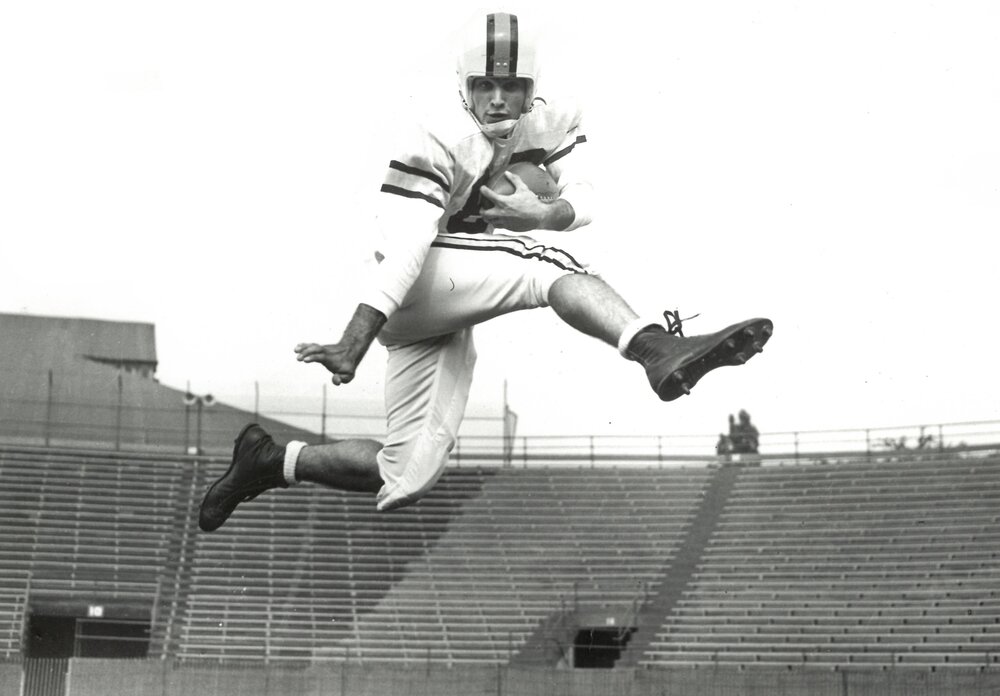 Obituary of John Fedosoff
Fedosoff, John
Passed away peacefully on February 16th at Hospice Peterborough surrounded by family.
An all-around athlete, he joined the Toronto Argonauts straight out of Mimico High School in 1952 and won the Gruen Trophy for best rookie in the eastern Big Four. The Argonauts also won the Grey Cup that year. A versatile two-way player, in 1955 he joined the Hamilton Tiger-Cats and had his best year, rushing for 241 yards and 4 touchdowns, and intercepting 3 passes (earning him a Big Four Shrine East All-Star selection on defence). He also won his second Grey Cup in 1957 with the Ti-cats. He joined his home province Saskatchewan Roughriders in 1958, also playing 2 games with the Montreal Alouettes that season before retiring.
More than just a gifted athlete, John was also a gifted husband, father, grandfather, great grandfather, uncle and friend. He moved through life with ease and confidence, like he knew where the ball was at all times. It felt like he was ready for anything, and when his family was concerned, he was. He caught all of us any time we fell. He was our superman. John was together with his high school sweetheart Lorraine of 68 years. He created a wonderful home for our family. We grew up truly loved, and that's everything we needed to flourish in life.
John leaves behind his loving wife Lorraine and daughters Luanne and Janie (Alan). He was sadly predeceased by son Rod (Tara). He will be deeply missed by his 6 grand children and 2 great grand children.
Thank you to all the neighbours and PSWs who supported John and Lorraine over the last couple of years and to the palliative care team and hospice staff who made him comfortable in his last days.
Arrangements have been entrusted to THE HENDREN FUNERAL HOME – LAKEFIELD CHAPEL. A Celebration of Life will be held in the spring. In Lieu of flowers, donations can be made to Hospice Peterborough, the Ennismore Community Care or a charity of your choice on our website at www.hendrenfuneralhome.com or by calling us at 705-652-3355.