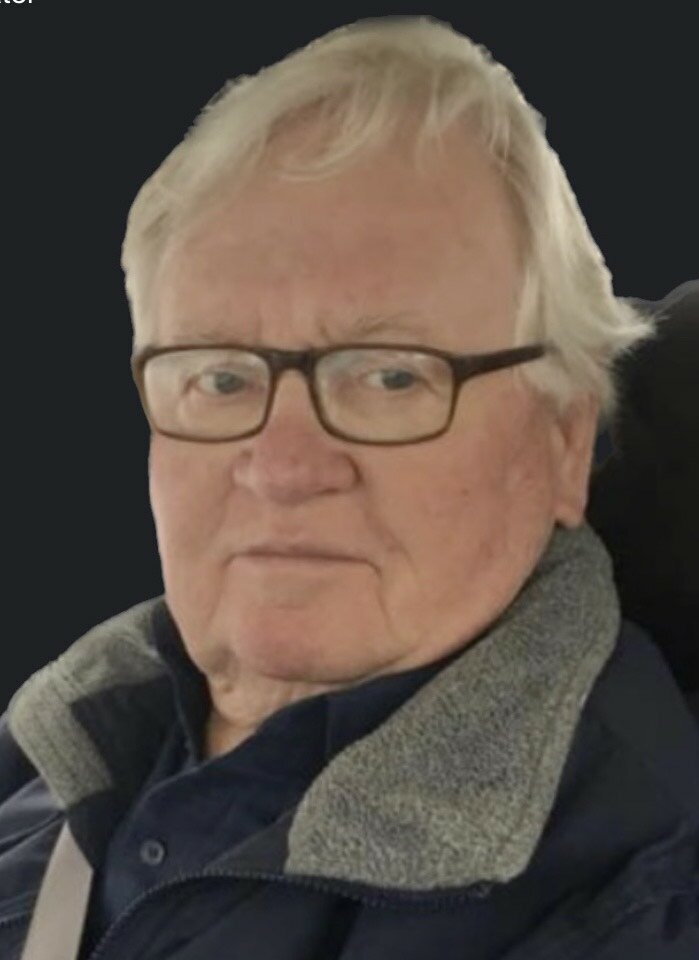 Obituary of Peter James Picken
Peter James Picken
DOB November 27, 1938
Passed March 13, 2023
Born in Toronto at St. Mike's.
Parents (deceased) Gordon James and Margaret Reese Picken. Peter met and married Frances Picken (Bowen) on one of his many adventures. Loving father to Stacey Ellen Picken and Stuart James Picken. Father-In-Law to Jennifer Picken. Kind and loving grandfather to Hunter Stuart, Emma Reece, Tyler James, Henley Mathieu and Eli Peter, Mika Azor & Jeonese Janvier Picken. Proud great-grandpa to Leah Rose Picken.
Peter was an original. An entrepreneur to the core.
Peter was raised in the Beaches of Toronto. As a child, he fondly remembered being adored by his parents, Gordon and Peggy and loving grandmother, Reese Hunter, hanging out at the Balmy Beach Club and enjoying the Henley Rowing Regatta, with his father. In his early adult years Peter lived and worked in Freeport Bahamas, then back to Toronto where he owned a taxi and worked as a broker at the TSE. He moved to the cottage at Catchacoma Lake, in June 1972, with Fran and their new daughter Stacey. Then relocated to Sturgeon Lake. Two years later Stuart would arrive. By that time, they were well established as the owners and operators of Picken Antiques, Main Street, Bobcaygeon. While raising a family, Peter would venture into many successful businesses and always strived to improve the area, with his efforts. Peter had innovative ideas and businesses that he loved to work at and grow. He passed his passion for entrepreneurship on to his son Stuart (Walsten Marine) and grandson Hunter (Miami Beach/Haiti). He was a leader, developing and renovating many homes and businesses in the area. Peter always showed great appreciation for his staff through the years. Peter quietly supported many community groups through his shops, donating for several events. In his later years, he enjoyed driving tourists for Coach Canada Bus Lines, to keep busy. Peter always had a great work ethic and didn't like to be idle for too long. He was an avid collector of Vintage Radios, and enjoyed traveling around the province to seek and find the perfect addition to his collection.
Peter loved adventures and often took his family on spontaneous trips, traveling to the south, boating and enjoying the sunshine and the beach. Peter enjoyed many winters in St. Pete's Beach Florida and later in Mexico. Peter came to enjoy fishing, in his later years, always tossing his catch back in for another day. Peter deeply loved his children and grandchildren, often kidding them with his wonderful sense of humour. He taught his children to have an open mindset and be kind and accepting to all. Peter was paramount in helping to raise his beloved grandson, Hunter, while Stacey managed motherhood and a career in teaching. He was known to deliver the odd boat and represent his son and daughter-in-law's business on the lakes. Busy, hardworking and always reminding us "Do it right the first time!" He had a few good friends and always had a great outlook on life. He told us that he had "No Regrets". How beautiful is that?
We will love you and miss you forever Dad. You have been such a rock for the Picken clan. Your graciousness and brilliance will live on. Gracias.
We would like to sincerely thank the kind and caring staff at Case Manor, Bobcaygeon. Especially Sheleah, Bonnie, June, Vera, Sabrina, Lindsay, Sue, Candice and Jane who took such amazing care of him. His nurses Tamara, Patricia, Mandy, Eugenia, Ashley and Steve. And of course Nurse Practitioner Amy Thompson for her dedication to Dad and to the entire community. These incredible people have gone above and beyond for Dad and we are eternally grateful. Thank you!
"You only live once, but if you do it right, once is enough." — Mae West
A private family gathering at the graveside will happen at a later date.
As per Peter's request, donations in his memory can be made to Operation Smile Canada. Every child with a cleft lip or cleft palate deserves exceptional surgical care.
Memorial condolences and donations may be made by contacting the funeral home at www.hendrenfuneralhome.com or by calling 705-738-3222.