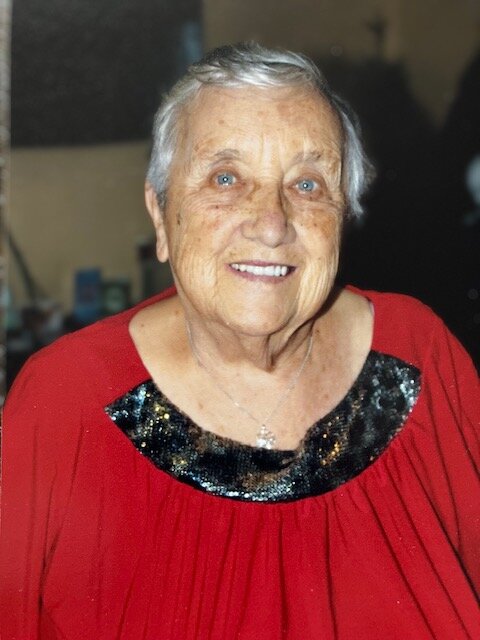 Obituary of Doris Littler
LITTLER, Doris (nee Walling)
The world has lost a beautiful soul and a loving heart.
Doris Littler (nee Walling) passed away at Ross Memorial Hospital in Lindsay, Ontario on March 30th, 2023, in her 91st year. On that day her ailing body released her soul, allowing her to reunite with her husband of 65 years, Reg, who joined the spirit world six years prior.
Doris was born in the village of Crosthwaite, England in 1932 to mother Mary Walling. She began dating Reg in 1949 and they wed three years later.
They moved to Canada with their two young children in 1960 and spent many years living in the Burlington area, where Reg worked more than 30 years for Canada Brick and Doris worked with some of the earliest computers for Rockwell Automation.
Doris was the first woman on her street to become a working mother.
Following their retirement in 1992, they moved into a house they had built a few years prior in the Bobcaygeon area where they made many new friends. Doris and Reg regularly opened their home to visitors, rejoicing in the celebration of life's successes with family and friends.
Doris leaves behind her brother, Donald, and his wife Barbara, as well as children Barbara and John, grandchildren Tamarra (Susan), Richard (Erin) and Drusilla.
She will also be greatly missed by great grandchildren Coral, Ocean, Ethan and Lucy, along with great great grandchildren Maximus and Aurora.
It was common for many of them to lovingly argue over the right to claim Doris as "My Nana," leading to an agreement that she deserved the title of "The Nana," though occasional debates continue.
The Nana's love and compassion will continue to be felt for years to come, having influenced the generations that follow her.
The world is a better place for having been graced with Doris.