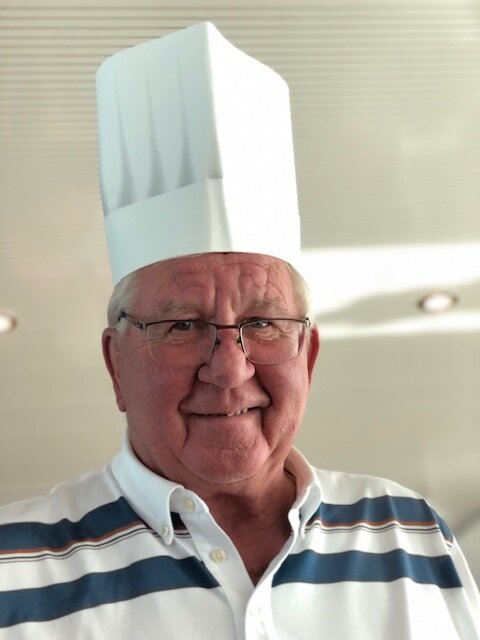 Obituary of Eric Karl Orpana
Eric K Orpana DDS FRCD(c)
We are deeply saddened by the unexpected but peaceful passing, at home, of Dr. Eric Orpana, on Monday September 18 th , 2023.
Forever loved and missed by his wife Fran, Eric is also survived by his children Kevin, Tiffany and Jennifer and their families, stepchildren Chris Hill and Carrie Cava and their families, siblings Andrea, Anita, Gary and Jon and their families.
Academically accomplished from a young age, Eric was a 1967 Ontario Scholar graduate of Harbord Collegiate in Toronto, followed by graduation "with honours" from the University of Toronto Class of "7T2" with a Doctor of Dental Surgery degree. He then went on to pursue his lifelong dream of Oral and Maxillofacial Surgery, graduating in 1975 as the youngest Oral and Maxillofacial Surgeon in Ontario at that time.
Eric was a partner in a successful Oral Surgery practice in Thunder Bay, Ont. from 1975 to 1999. He then established and practiced at the "Lakeland Clinic" in Lindsay, Ont. from 1999 until his retirement in 2019. A brilliant and skilled clinician, patient-focused and compassionate in his work.
Eric had a lifelong passion with the outdoors and adventure, fuelled by the summers he spent as a young boy alongside his Grandpa Jarvis at his camp on Achigan Lake. Every
aspect of his life was approached with consistent drive and ambition ("SISU") to succeed, be it hunting, fishing, skiing, travelling, photography and especially cooking.
Many of his colleagues and friends would say Eric filled a room with his larger-than-life presence. Eric's final adventure with Fran was on the Rhine River, demonstrating his chef skills alongside the pastry chef, preparing apple strudel for all.
A celebration of Eric's life and legacy will be held at a future date.
Memorial donations may graciously be directed to St. Joseph's Foundation of Thunder Bay, 63 Carrie Street, Thunder Bay, ON P7A 4J2 or at www.sjftb.net. Condolences and expressions of sympathy may be made by contacting the funeral home at www.hendrenfuneralhome.com or by calling 705-738-3222