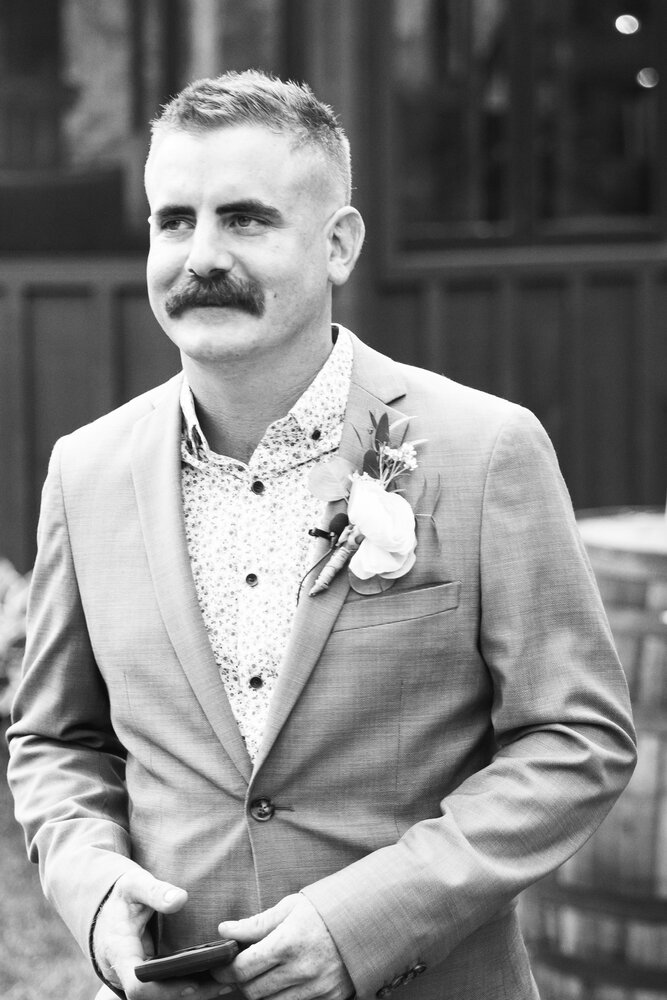 Obituary of Eric Hunter Roter
Eric Roter, 32, of Apsley passed on September 25th after a courageous battle with Bipolar Disorder. We are devastated by this loss and completely unprepared.
Born on December 20th, 1990 to a loving family; his parents William and Joanne Roter, his older brother Sam Roter, and followed by his sister, Haley Roter, who would complete their family. Eric immediately filled the lives of his family and his community with laughter. He was best known by those closest to him as a fiercely loyal friend, for his strong belief in vigilante justice, and for his comedic timing, which was unparalleled. Eric was an avid angler and a chicken wing connoisseur. He loved any excuse for a good crokinole or cornhole match, and he had an uncontrollable sweet tooth. He was always the first person to lend a hand or help a friend in need. Eric has impacted the lives of so many people, and to know Eric was to love him.
Eric was a passionate person who took pride in his work. Anyone who knew Eric is aware of, not only his physical strength, but also his determination. He had an uncanny ability to bend the rules without breaking them, which served him well as he transitioned to owning his own business; Roter's Reach Property Maintenance. He poured every ounce of himself into his company and found success serving the people of his community. His family and friends are so proud of everything Eric committed to, and accomplished, over his 32 years - both personally and professionally.
Eric was a loving uncle to many nieces and nephews, and he adored his family. Eric lives on through his wife, Kortney Roter, their fur babies, Russell and Carl, and his parents, William and Joanne Roter. Eric was a classic middle child to his two siblings and their families, Sam Roter (Brittany Roter, Nieces: Quincy Roter and soon-to-be Baby Girl Roter), Haley Scriver (David Scriver, Nephew: Maxwell Scriver). Eric's presence is missed immensely, and this loss is felt deeply by all of those who loved him, including his extended family, in-laws, and nine more nieces and nephews (and counting). Anyone who knew Eric, knew that to him, friends were family. Eric's friends knew how much they were loved by him. His love was deep and was unconditional. Every person that was lucky enough to call him a friend knew what it was like to love him and be loved by him.
We struggled greatly with Eric and his battle with mental health. We faced road blocks, and lacked resources every step of the way on the path to find him help. It is our mission that any donations go to a foundation that supports mental health, and provides real help for those who need it.
In lieu of flowers, donations can be sent via e-transfer to the following email address - RRMHA9@gmail.com. All proceeds will be donated Roter's Reach Mental Health Awareness.
A celebration of life is being held in Eric's memory at the Roter family's property, "The Reach," this Saturday September 30th, 2023 at 2:00pm. The Reach is located at 8715 Highway 28 Apsley, Ontario K0L 1A0.
Condolences and expressions of sympathy may be made by contacting the funeral home at www.hendrenfuneralhome.com or by calling 705-652-3355.