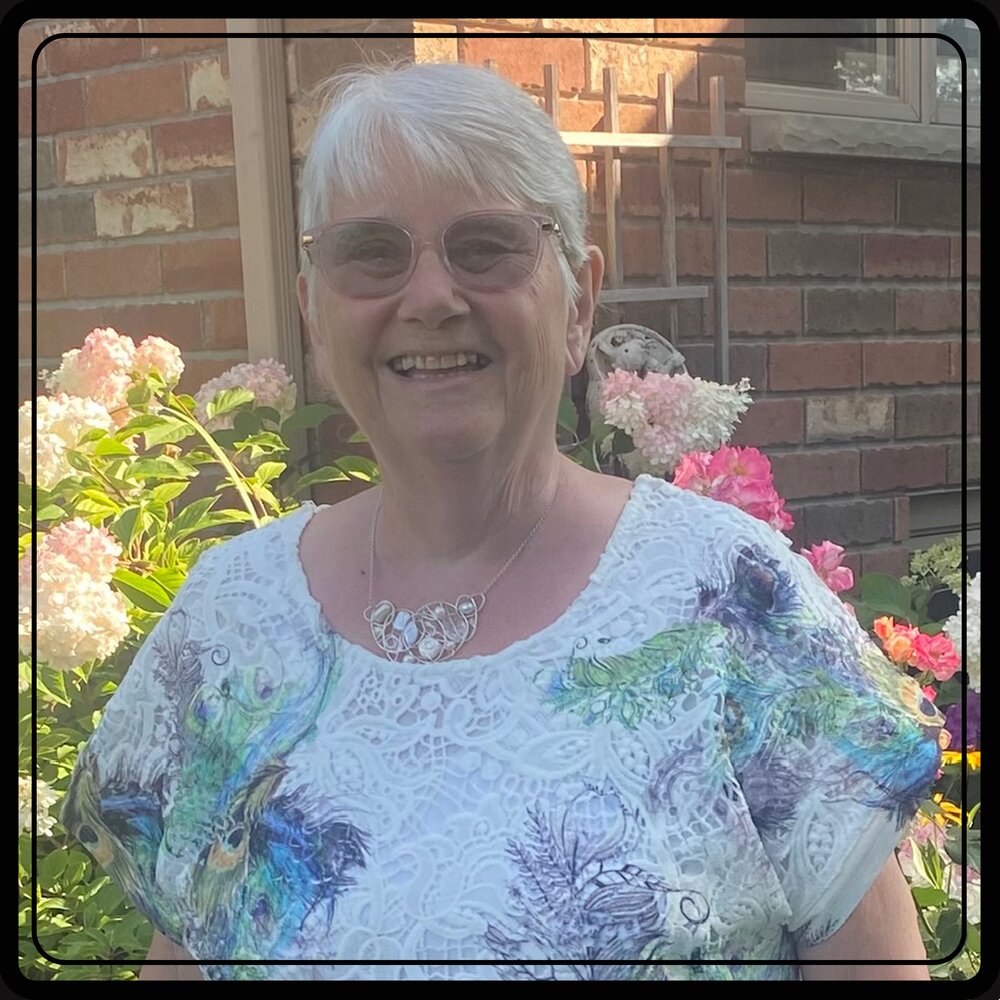 Obituary of Mary Alice Fedy
PLEASE CLICK HERE TO VIEW THE FUNERAL SERVICE FOR MARY
FEDY: Mary Alice ( née Benbow)
April 19, 1945 – October 1, 2023
It is with heavy hearts that we announce the passing of Mary Alice Fedy on October 1, 2023 after a battle with cancer. In her beloved gardens, surrounded by her family, Mary peacefully slipped away.
Forever loved and missed by Richard, her husband of 52 years, Mary is also survived by her children Heidi (Jason), Dylan (Julie), Lisa (William), and Jeremy (Bridgette); her 8 grandchildren of whom she was very proud – Hayden, Cameron, Kai, Chelsea, Taya, Damon, Mary, and Penelope; her sister Ruth Meadows-Smith and her brothers-in-law Ross Fedy and Michael Fedy and predeceased by brother John Benbow.
Born in Croydon, UK to parents Harold and Margery Benbow, Mary completed teacher's college and set off for a what was to have been a holiday adventure in Canada. It was on this holiday that Mary's life took a turn when she met and fell in love with Richard. Mary said goodbye to the UK and moved permanently to Canada where she and Richard raised their 4 children.
In the earlier days of marriage, Richard and Mary would move often, but Mary would make each new house a home. Mary worked for 2 decades at Unionville Public School where she was a beloved grade one teacher renowned for her reading program and caring attitude. After retiring in 2007, Mary was able to spend more time on her two passions – her family and her garden. Mary was fortunate to spend her retirement in two communities, Uxbridge and Bobcaygeon where she made countless good friends.
Mary was famous for her ability to host wonderful meals and her table was a place of love and laughter. Mary was proud of the contributions she made to the Church, the choirs she sang in, her watercolor paintings, and the beautiful gardens that she cultivated.
A celebration of Mary's life will be held at 11:00am, on Saturday October 14 2023, at the Trinity United Church in Bobcaygeon. A reception will follow the service, in the church hall. Service may be viewed livestream by clicking on the link above.
As expressions of condolences, the family has asked that in lieu of flowers, donations be made to The African Children's Choir or The Accessibility Project at Trinity United Church, Bobcaygeon.
Family and friends may send condolences or make donations by contacting, THE HENDREN FUNERAL HOMES-MONK CHAPEL, at www.hendrenfuneralhome.com, or calling 705 738-3222.