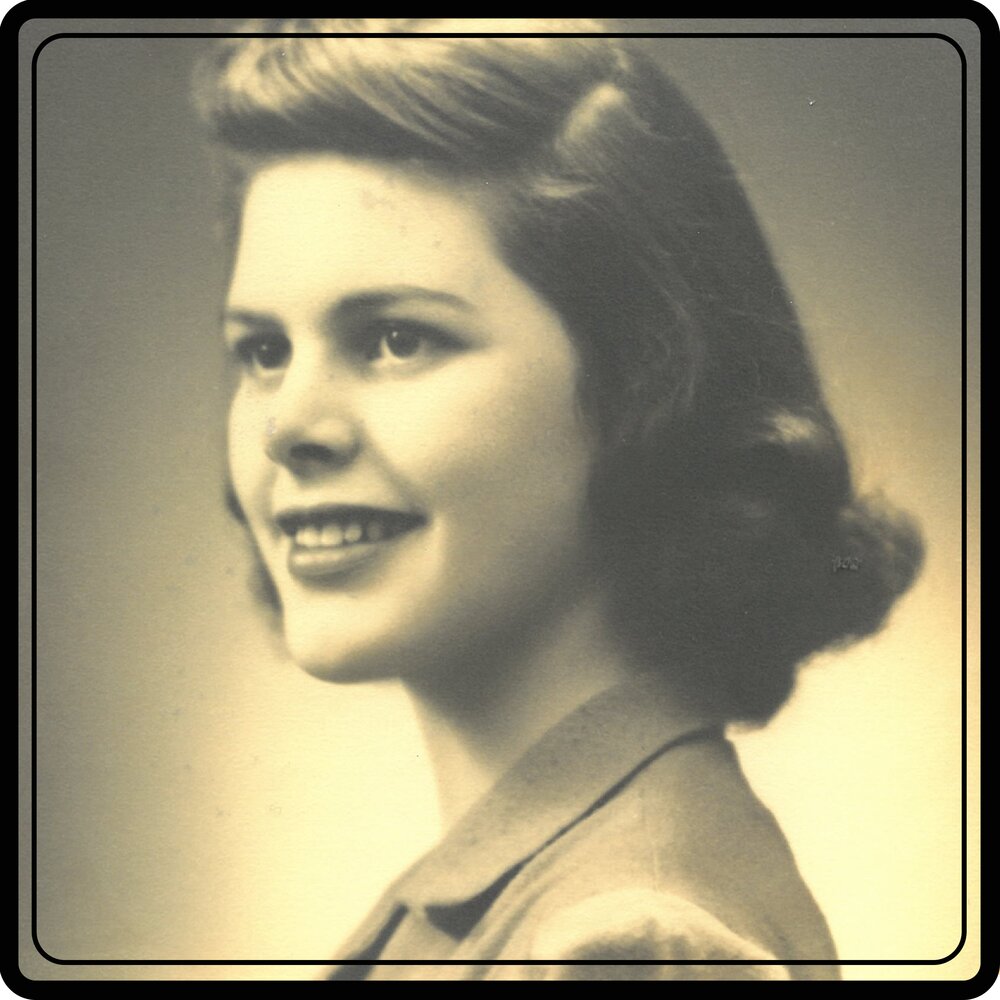 Obituary of Katharine Lampman Clarke
CLARKE: Katharine
Katharine (Cubby) Lampman Clarke, 98, of Peterborough, Ontario, passed away peacefully on May 5, 2022 at the Peterborough Regional Health Centre from complications due to the Covid virus. Cubby was a wonderful poet, an enthusiastic and brilliant student of life and an untiring pursuer of knowledge – but first and foremost, she was a loving mother to her sons Michael and Peter and the Princess to her very own Prince Charming - the father of her children, John Clarke. Johnny, the handsome Navy navigator, swept the young beauty off her feet during a World War Two shore leave and together they danced into an unknown and exciting post war future – and although their marriage did not last forever, their love for each other never wavered and the memory of their romance and magic is treasured by those they left behind.
Mum - Aunt Cubby - grew up at the Lakefield Preparatory School in Lakefield, Ontario with her sisters Paddy, Betty, Shirley and her mother Winifred - a very talented artist - and Winifred's sisters Mary, Billy, Flo and brother Ken. The Lakefield school was also her family home throughout her formative years. The young sisters loved the outdoors: cross country skiing and especially hockey – with the boys – almost as much as they loved their mother and each other.
The adult Katharine pursued University studies at York in Toronto – specializing in Greek history and language - and a fulfilling career as a Research Librarian, first in Toronto and then in Peterborough. Cubby's curious intellect also led her to the world of music, where she picked up the guitar, cello, violin, flute and piano quite handily. She eventually put everything else aside to care for her mother during the last decades of an equally long and fulfilling life.
Cubby is predeceased by her parents, Winifred and Archie, her sisters Paddy and Shirley, her niece Erica and her husband John. She is survived by her sons Michael (Diane) and Peter (Arletta), her grandson Matthew (Lisa), her sister Betty and her nephews Chris and Hugh.
A funeral service will be held at the A.W. Mackenzie Chapel at Lakefield College School on Wednesday June 22, 2022 at 11:00 AM. Cubby will be interred at Hillside Cemetery in Lakefield following the service. As expressions of sympathy and in lieu of flowers, memorial donations may be made to the charity of one's choice and may be made by contacting THE HENDREN FUNERAL HOMES, LAKEFIELD CHAPEL, 66 Queen Street, Lakefield at www.hendrenfuneralhome.comor by calling 705-652-3355. The family wishes to thank the staff and management of St. John's, Peterborough for their years of support and the nurses and doctors at P.R.H.C., Ward B3 for their kindness and dedication to our mother during her last days. Also thank you to Hendren Funeral Homes for their support and professionalism.
Funeral Service
11:00 am - 12:00 pm
Wednesday, June 22, 2022
Lakefield College (A.W. Mackenzie Chapel)
4391 County Road #29
Lakefield, Ontario, Canada
(705)652-3324
Funeral Service
Interment
12:30 pm - 1:00 pm
Wednesday, June 22, 2022
Hillside Cemetery
Casement Lane
Lakefield, Ontario, Canada
Interment