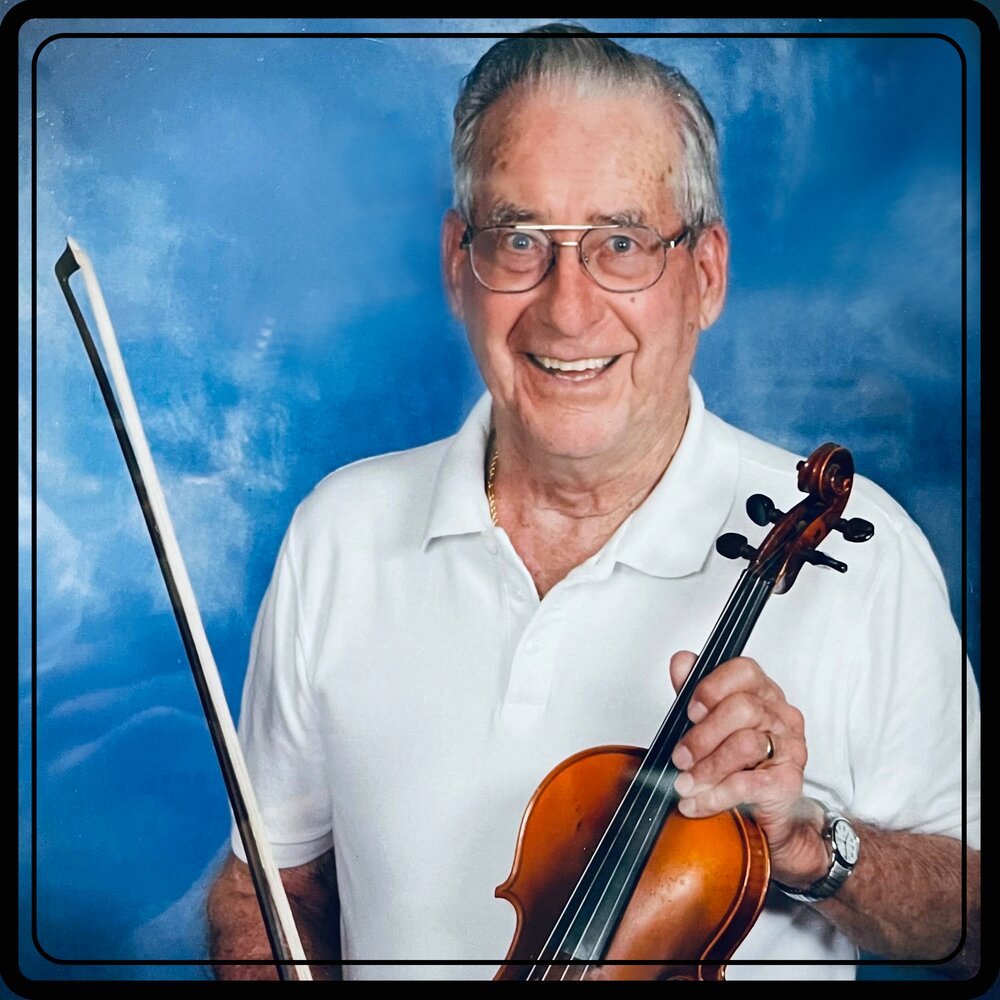 Obituary of Vernon James Larson
PLEASE CLICK HERE TO WATCH THE FUNERAL SERVICE FOR VERN
LARSON, Vernon James
The family of Vernon Larson is saddened to announce Vern's passing on October 22, 2022 at the age of 93. He was predeceased by his wife Dorothy (nee Owens) of 56 years, his son Gary, and his sisters Wilma and Merle. Vern will be lovingly remembered by special friend Margaret Balesky, of Michigan; children Kevin (Pat) of Kincardine, and Bentley (Annette) of Buckhorn; and grandchildren Brian, Katie, Justin, Alexandra, Nathan, Jessica, and Shayla.
Both born in Saskatchewan, Vern and Dorothy moved to Ontario after marrying. They spent years in Toronto and Orillia, before settling north of Peterborough on the Lakefield Highway (County Road 29).
After Dorothy's passing in 2008, Vern moved to Buckhorn where he lived with his son Bentley and family until July 2022, when he moved to the Regency of Lakefield.
As a young man, Vern worked on his parents' dairy farm and managed the Co-op in Demaine, Saskatchewan, before moving to Ontario where he became part-owner of both Bailey Construction (Orillia), and Simcoe Equipment and Supplies (Peterborough). Later he worked for the Peterborough.
County Board of Education as Supervisor of Maintenance.
Following retirement Vern travelled and enjoyed playing the fiddle, participating in many jam sessions with friends.
Many will miss Vern's talents and friendly good nature. His family will miss his unfailing guidance and support.
Family and friends are invited to call for a visitation at THE HENDREN FUNERAL HOMES, LAKEFIELD CHAPEL, 66 QUEEN STREET, on Saturday November 26, from 10:00AM-12:00PM. Funeral service will take place in the chapel at 12:30PM, with interment at Lakefield Cemetery following the service. A reception will follow the interment, in the Heritage Room of the funeral home.
As expressions of sympathy, memorial donations may be made to Hospice Peterborough. Condolences and donations may be made by contacting the funeral home at www.hendrenfuneralhome.com, or by
calling 705-652-3355.